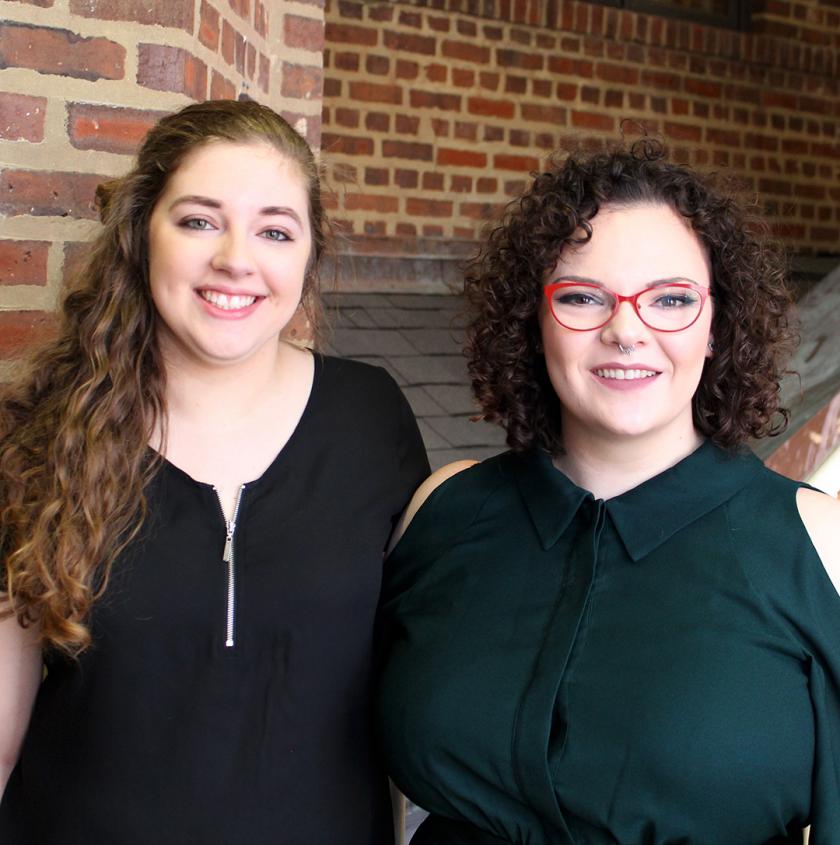 iSchool master's students Laura Rocco and Elise Feltman are the recipients of the first Robert Howerton Graduate Student Research Award from the University Library. The award financially supports students who hold a pre-professional graduate assistantship position at the library and who are engaged in research regarding reference and technical services with plans to publish their work.
Rocco and Feltman have received $500 for their project, "Understanding How International Students Interact with Library Spaces, Staff, and Services." The award money will support semi-structured interviews with international undergraduate and graduate students to discover their experiences at and with the library. From the data they collect, they hope to identify key areas of positive and negative experiences for international students and make recommendations for future library instruction and assessment.
"International students make up 22.6% of the Illinois student body, so it is very important that we are doing everything we can to best serve this group," Rocco said. "Our initial research is inspired by the study of information literacy and its influence on library anxiety, specifically within the international student population. Studies have revealed several obstacles that inhibit international students from successful engagement with library resources. These include language barriers, a lack of prior knowledge about where resources are located, uncertainty of how to proceed with research, and unfamiliarity with the scale of the library."
Rocco and Feltman first explored this topic in Visiting Assistant Professor Melissa Ocepek's course Libraries, Information, and Society (IS 502) in Fall 2017, when they put together a poster with their literature review findings. They chose the topic for a research project because Feltman had several international student roommates as an undergraduate, and Rocco is a graduate assistant with the International Area Studies Library.
"We were surprised that there is so little data about international student library anxiety and affective experience, despite these being huge areas of research for many other demographics. We've been working on this proposal over the past year, and we are very excited now to have the opportunity to pursue it as an IRB-approved research study," Rocco said.
Rocco holds a bachelor's degree in English publishing studies from Illinois State University. After completing her MS/LIS, she would like to work in an academic library in a position related to library instruction and/or scholarly communication and publishing, where she can continue to conduct research about the user experience.
Feltman earned her bachelor's degree in print journalism from the University of Illinois. She looks forward to pursuing a position within an institution assisting with reference work and public engagement after receiving her MS/LIS degree.
International students interested in participating in this study can contact the researchers at lauramr2@illinois.edu and efeltma2@illinois.edu.