Associate Professor Anita Say Chan presented her research at the Annual Meeting of the Society for the Social Studies of Science (4S 2019), which took place in New Orleans on September 4-7. The Society is an international, nonprofit association that fosters interdisciplinary scholarship in social studies of science, technology, and medicine (a field often referred to as STS). The theme of this year's meeting was "Innovations, Interruptions, and Regenerations."
Chan was the featured speaker for the final plenary, in which she discussed the "regenerative" dimensions of her research in STS and led the Presidential Roundtable on "Futuring STS and 4S," which focused on future visions for STS and 4S. She also presented her paper, "On Feminist Arts + Sciences of Noticing: Review and Reconnection in the Community Data Clinic," during a panel on feminist STS approaches to STEM graduate methods.
"Feminist STS'ers underscore how other frames and tempos—defined by a resistance to the imperatives of accelerated speed, global scale, and forward motion as the only supposed paths to transformation—might open new modes of thinking and acting in the world," Chan said. "In my paper, I present the Community Data Clinic at Illinois as an experimental effort to foster 'new arts of noticing' via an interdisciplinary graduate pedagogy and lab setting exploring other means for recognizing value and possibility in patient tempos, local scales, and non-forward motion. Acting as research collaborators with a local government's data analysis efforts, the lab's engagements explore what new forms of value feminist qualitative research methods and analysis techniques can bring in dialogue with local civic institutions' growing efforts to leverage data infrastructures and expand data methods."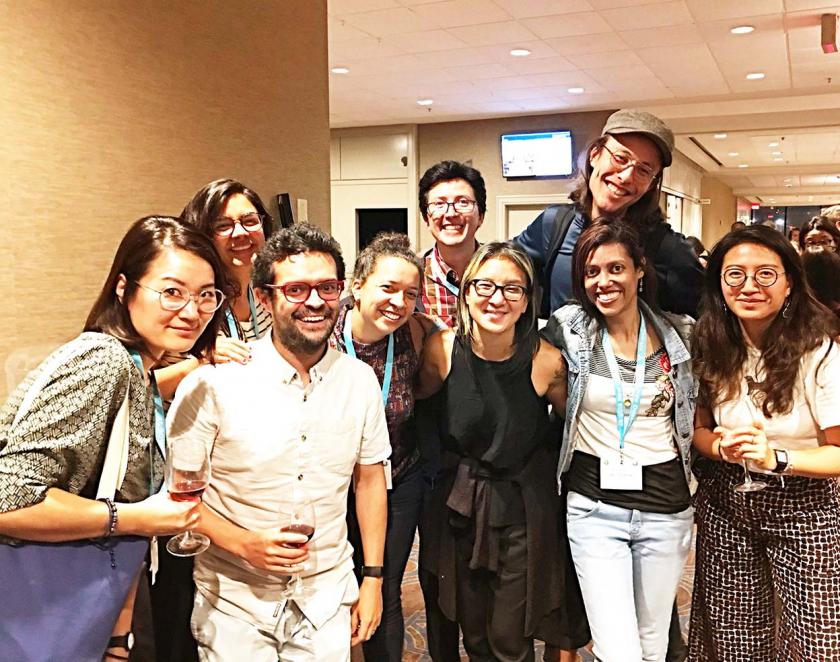 Chan's research and teaching interests include globalization and digital cultures, innovation networks and the "periphery," science and technology studies global contexts, and hybrid pedagogies in building digital literacies. Her book, Networking Peripheries: Technological Futures and the Myth of Digital Universalism (MIT Press, 2014), addresses the competing imaginaries of global connection and information technologies in network-age Peru.
Chan holds a joint appointment with the Illinois College of Media, where she is an associate professor in the Department of Media and Cinema Studies and directs the interdisciplinary Technocultures Lab. She holds a Fiddler Innovation Faculty Fellowship at the National Center for Supercomputing Applications (NCSA) and is a faculty affiliate at the Illinois Informatics Institute, Unit for Criticism and Interpretive Theory, Center for Latin American and Caribbean Studies, Center for Global Studies, Department of Anthropology, and Department of Asian American Studies. Chan received her PhD from MIT in the history and anthropology of science and technology studies.