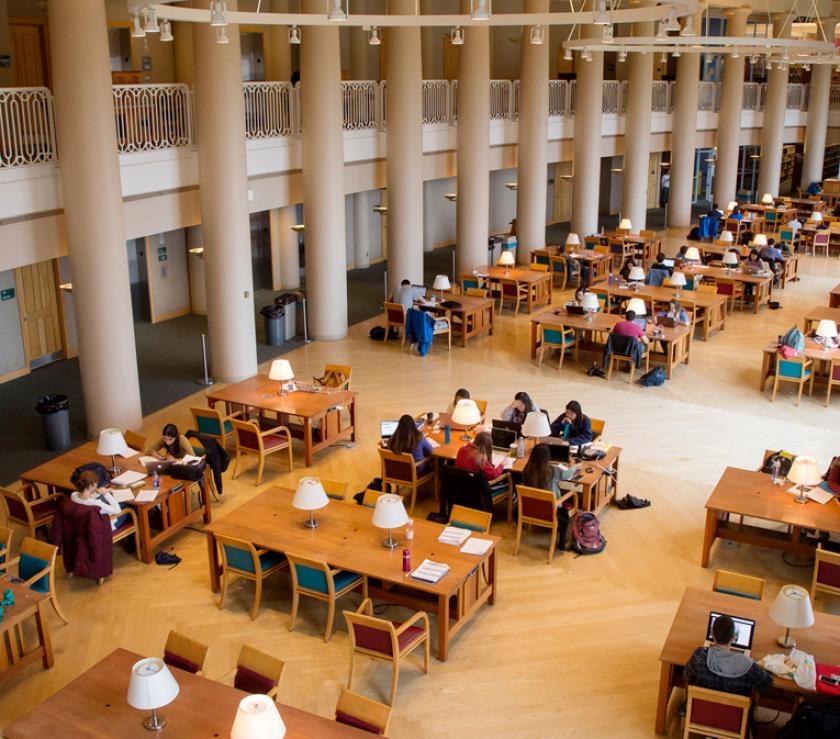 The iSchool is hosting a special two-day gathering, INDABA: Why Libraries? Why Librarians?, from November 15-16. All are invited, and remote participants can join online. The event will be recorded.
At this year's Indaba, faculty, alumni, students, and friends will gather together to consider what makes a library, what makes a librarian, and how library education might adjust toward what is important in librarianship.
"This semester we have new leadership in place guiding the School and the MS/LIS program," said Associate Professor Kate Williams, one of the event organizers. "It is a great time for the School to go beyond day-to-day work and strengthen our collective understanding of the current and future importance of librarianship and related work for which we prepare so many of our students."
The 29th Annual Mortenson Distinguished Lecture will kick off the Indaba on Friday, November 15. Reggie Raju, director of research and learning of the University of Cape Town Libraries, and Jaya Raju, professor and head of the Department of Knowledge and Information Stewardship at the University of Cape Town, will present, "The Evolving Library Profession and Education Driving Social Justice: A Perspective from the Global South."
Speakers on Saturday, November 16, will include, among others, a number of iSchool alumni:
Carol Inskeep (MS '99), librarian at The Urbana Free Library
Joyce Latham (PhD '07), Associate Professor, University of Wisconsin at Milwaukee School of Information Studies
Lacy Spraggins McDonald (MS '11), manager of the Genealogy & Local History Library branch of The Hayner Public Library District in Alton, Illinois
Bharat Mehra (PhD '04), Professor and EBSCO Endowed Chair in Social Justice, School of Library and Information Studies at the University of Alabama
Lian Ruan (MS '90, PhD '11), Director, Illinois Fire Service Library
Robert Wedgeworth (MS '61), member of the Institute of Museum and Library Services Board and University Librarian Emeritus
The Indaba is sponsored by the iSchool, Community Informatics Research Lab, and the Mortenson Center for International Library Programs. The 29th Annual Mortenson Distinguished Lecture is co-sponsored by the Center for African Studies, the Center for Global Studies through support from the U.S. Department of Education's Title VI NRC Program, the International and Area Studies Library, and the iSchool. Registration is encouraged, as meals will be provided.
Visit the event website for program, speakers, streaming, and bibliography.