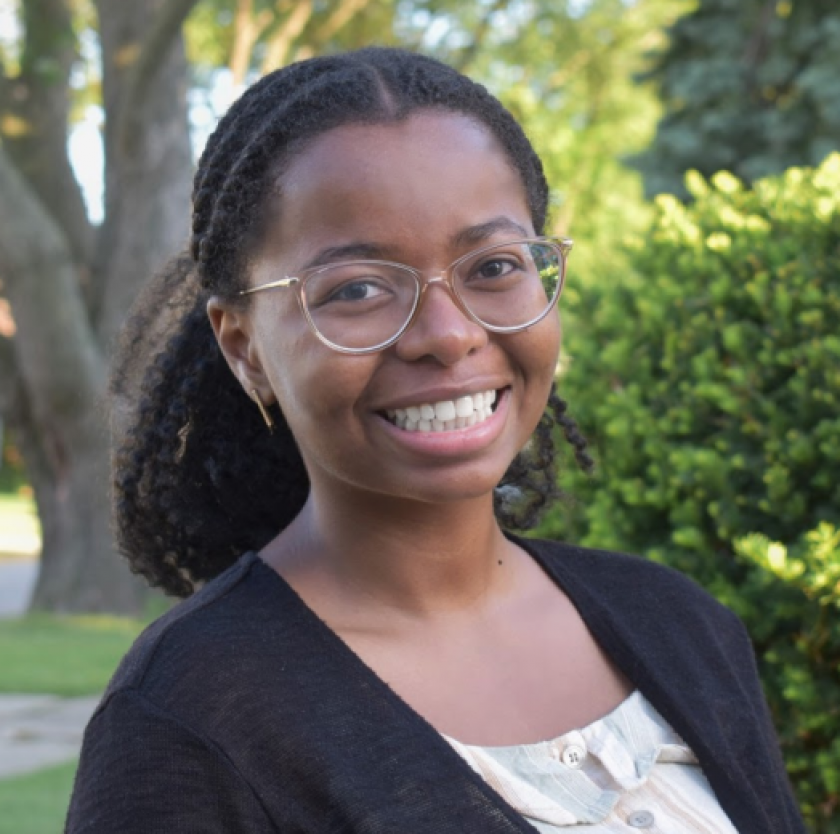 A record seventeen iSchool master's students were named 2020-2021 Spectrum Scholars by the American Library Association (ALA) Office for Diversity, Literacy, and Outreach Services. This "Spectrum Scholar Spotlight" series highlights the School's scholars. MS/LIS student Kyra Lee earned her BA in creative writing with a minor in business administration from Southern Illinois University.
Why did you decide to pursue an LIS degree?
My interest in librarianship began in high school when I volunteered at my local Chicago Public Library branch. Volunteering allowed me to see the importance of having a safe, reliable public space in every community. I went on to volunteer for a year of service with AmeriCorps, working with students historically underrepresented in higher education. Through those experiences, I realized I wanted to pursue a career as a public librarian to promote reading literacy and continue working with underserved communities. It's important that children can visit their local library and check out books that reflect their own lived experiences. The disparities present within public libraries and the lack of diverse reading materials is what ultimately led me to pursue an LIS degree.
Why did you choose the iSchool at Illinois?
The iSchool values diversity, which was an integral part of my decision to attend. I was lucky enough to participate in the Aspire Illinois program that introduced me to the university and connected me with many valuable resources. The number of opportunities available at UIUC is boundless, making my decision very easy.
What particular LIS topics interest you the most?
As an ALSC Spectrum Scholar, my coursework will primarily be focused on youth librarianship. Within this scope, I'm particularly interested in reading literacy, collection development, diversity/inclusion, and community engagement.
What do you do outside of class?
You can most likely find me working at the Chicago Public Library. I blog for CPL's website, so I'm constantly looking up new books and crafting lists for potential blog topics. I also enjoy writing and participating in writing workshops when I have free time. Before the pandemic, I volunteered at the Chicago Children's Museum, which is unfortunately closed for the time being. When the pandemic is over, I hope to travel again and go to more concerts—two of my favorite pastimes.
What does being a Spectrum Scholar mean to you?
I'm grateful to have the opportunity to connect and engage with other students of color actively pursuing their library degree and a network of alumni who are already established in the field. Being a Spectrum Scholar means having a community supporting me and rooting for my success. My degree becomes much more valuable knowing that I already have a team of people in my corner and a lifelong support system. I'm excited to grow with my cohort and am very thankful to the American Library Association.
What career plans or goals do you have?
My first goal is to complete my degree and become a youth services librarian. I would eventually like to work in library administration—hopefully for the Obama Presidential Center in Chicago! However, my main goal is to continue working towards making library spaces more inclusive and serving my community to the best of my ability.