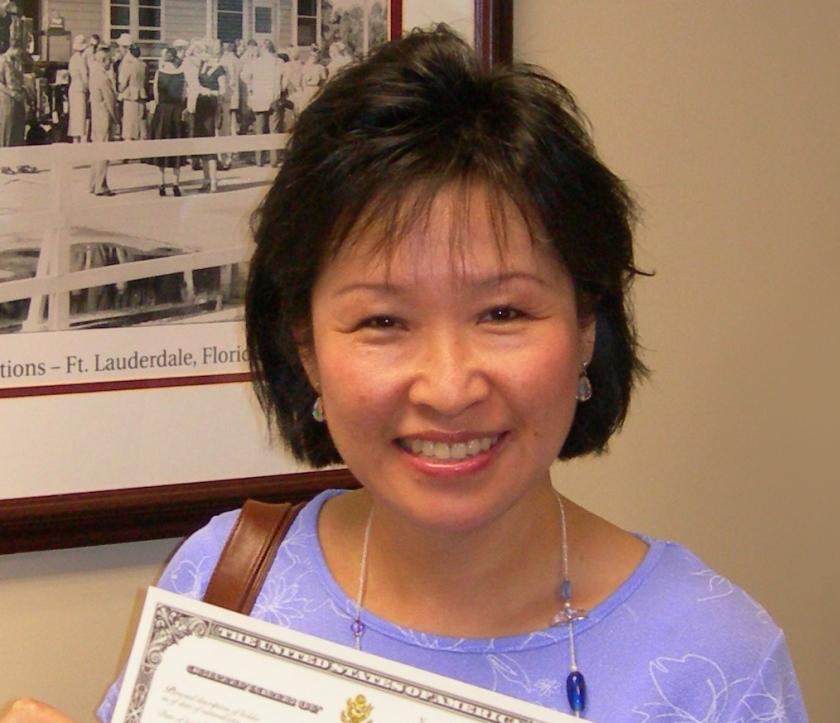 A new scholarship in the iSchool will support students who are interested in pursuing a career in academic libraries. Thomas Wilson established the Kuang-Hwei "Janet" Lee-Smeltzer Scholarship Fund in honor of his wife, Janet, who passed away on November 28, 2015.
Lee-Smeltzer (MS '93) had a distinguished career in librarianship, working in academic and public libraries in several states. At the time of her death, she served as head of Cataloging and Metadata Services at The University of Alabama (UA) Libraries in Tuscaloosa. An active member of the American Library Association (ALA), Association for Library Collections & Technical Services (ALCTS), Library and Information Technology Association (LITA), and Association of College and Research Libraries (ACRL), Lee-Smeltzer served on many committees over the years. She received the ALA's Samuel Lazerow Fellowship for Research in Acquisitions or Technical Services in an Academic or Research Library and was selected to participate in the ACRL Leadership and Career Development Program and the ACRL/Harvard Leadership Institute.
Lee-Smeltzer held a BA in library science from Fu Jen Catholic University in Taipei, Taiwan; MS in education from Southern Illinois University; and MS in library and information science from the University of Illinois. According to Wilson, the education of future library and information science (LIS) professionals was important to his wife, who was actively engaged in giving back to her alma mater through mentoring UIUC students.
She was also a champion of diversity in LIS, coediting a book on the subject, Diversity Now: People, Collections, and Services in Academic Libraries, with Teresa Y. Neely. Preference for the new scholarship will be given to students that contribute to the diversity of the iSchool's student body.
"We both spent most of our library careers in academic libraries," said Wilson, professor and associate dean of UA Libraries. "Janet was a consummate cataloger and manager and supported a more diverse profession. I wish to continue that support and make possible careers in academic librarianship for members of underrepresented populations. Librarianship was a shared love of ours—we wanted to ensure its future."