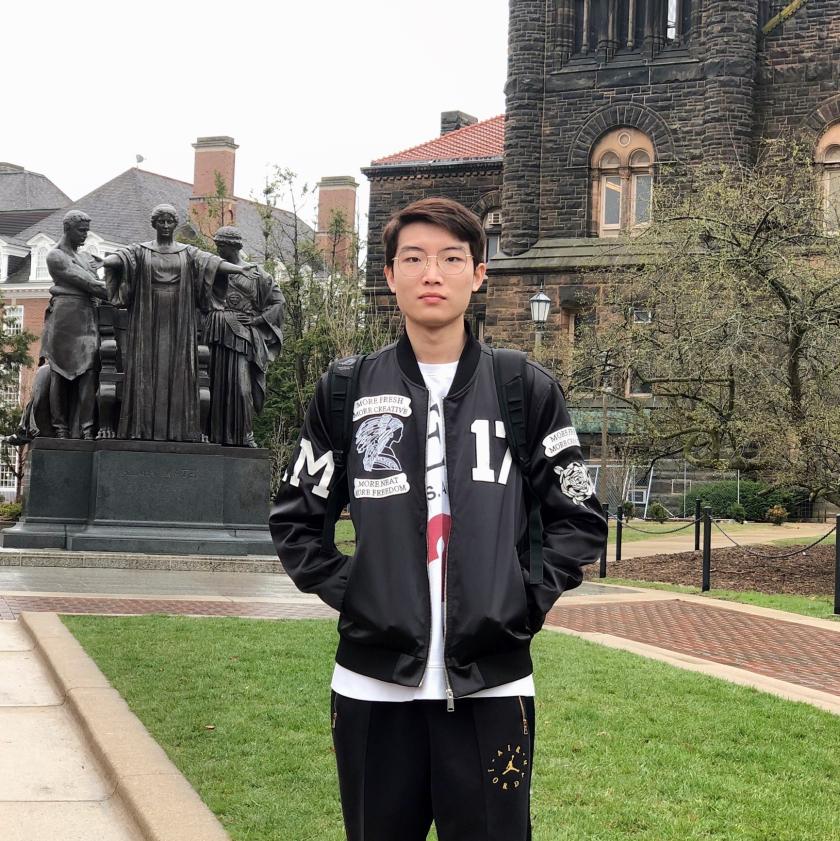 According to MS/IM student Zheng Zhang, being the recipient of a scholarship from the iSchool gave him confidence that he was in the right field. Zhang holds a BS in electrical and computer engineering from New York Institute of Technology and a BS in communication engineering from Nanjing University of Posts and Telecommunications. It was during his undergraduate study that he was advised by a tutor to pursue a degree in information management because of his interests.
"I have a profound interest in cloud platforms and big data, and I would like to work in a job related to these areas after graduation," said Zhang.
He appreciates that the MS in information management has only three required courses, allowing students to customize the degree according their interests. These foundational courses also provide a context for pursuing coursework in areas of specialization.
"For a time, I was confused about my future career," said Zhang. "I was not sure whether my efforts made sense or whether I could keep pursuing the field I liked. This scholarship gave me confidence to pursue higher professional achievements and helped relieve my financial pressure."
In his free time, Zhang enjoys playing badminton with friends at the Activities and Recreation Center on campus.