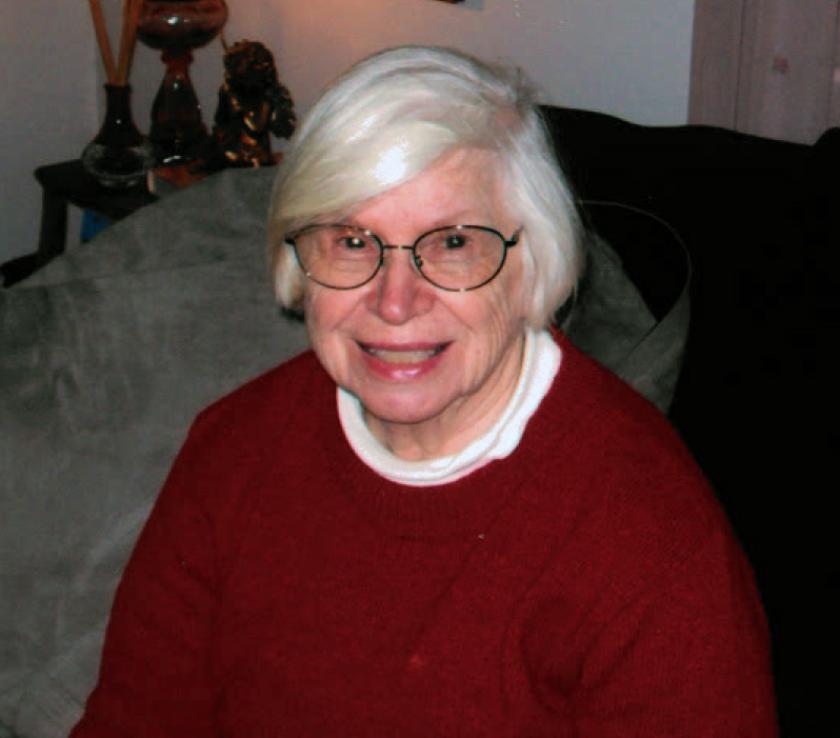 Professor Emerita Kathryn (Kathie) Luther Henderson passed away at home on August 18. She was determinedly independent until the start of her final illness on her 99th birthday.
Kathie was born July 12, 1923, in rural Champaign County on the family farm purchased by her paternal grandparents. She was very proud to be the current owner of the Luther farm, officially designated a State of Illinois Department of Agriculture Centennial Farm in 1993.
She earned all her college degrees at the University of Illinois Urbana-Champaign: an AB in history and English in 1944, a BS in library science in 1948, and an MS in library science in 1951. A founding member and first national secretary of Beta Phi Mu, the international honor society for library and information studies, she held positions in the University of Illinois Library, first as a clerical assistant from 1944-1946 and then as a serial cataloger from 1950-1953.
Following her marriage to William (Bill) T Henderson on August 22, 1953, she moved to Chicago, where she held positions as circulation librarian (1953-1956) and head cataloger (1956-1965) at McCormick Theological Seminary.
In 1965, Kathie was asked to join the faculty of the Graduate School of Library Science (now the School of Information Sciences) and returned to Urbana. Bill took a position in the University Library as preservation librarian and Kathie followed her mentor Ethel Bond (whom she had assisted while a graduate student) in teaching Cataloging and Classification I and II. She subsequently developed and jointly taught Technical Services Functions and Preserving Information Resources with her husband, Bill. She "redeveloped" her courses each time they were offered to reflect current trends and to incorporate the newest readings from the literature. She developed computer-assisted instruction lessons for cataloging using PLATO as early as 1971. Regularly receiving outstanding ratings from students on course evaluations, in 1991 she was recognized at the campus level for her significant contributions as a teacher with the Award for Excellence in Graduate and Professional Teaching.
"We remember Professor Kathryn Luther Henderson for the many decades of excellence and care in teaching and mentoring relationships that extended long past students' graduation. Her legacy at the iSchool will continue through the funds she and her husband so generously established, including a named conference room, fellowship, and professorship," said Dean and Professor Eunice E. Santos. "Kathryn Luther Henderson demonstrated the best qualities in an instructor, as evidenced by her teaching awards at the campus and national level. We are fortunate to have known her as an accomplished alumna, valued member of our faculty, and gracious supporter of our students, faculty, and School."
In 1993, Kathie received the Distinguished Alumnus Award from the Library School Alumni Association, in recognition of her many contributions as an educator. In addition she was recognized at the 1993 American Library Association conference as the winner of the 1993 Beta Phi Mu Award citing her "distinguished record of teaching and service that has defined an uncommon level of excellence and has challenged and inspired a generation of librarians and library educators."
In 1995, the Association for Library and Information Science Education recognized her with the ALISE Excellence in Teaching Award. In 2014, the Alpha Chapter of Beta Phi Mu established the Kathryn Luther and William T Henderson Award in recognition of the high esteem in which they were held by fellow chapter members and in order to inspire future generations with their example.
Kathie was a longstanding member of multiple professional associations, including the American Library Association and the American Theological Library Association. She served on and chaired numerous committees related to technical services, cataloging, and classification. She served on the Editorial Board for Cataloging & Classification Quarterly, with former students Ruth C. Carter and Sandra K. Roe serving as Editor-in-Chief for extended periods of time. As a faculty member, Kathie planned a number of conferences and edited the proceedings on topics such as MARC records and their uses, major classification systems, conservation and preservation of library materials, and the special problems of nonbook formats.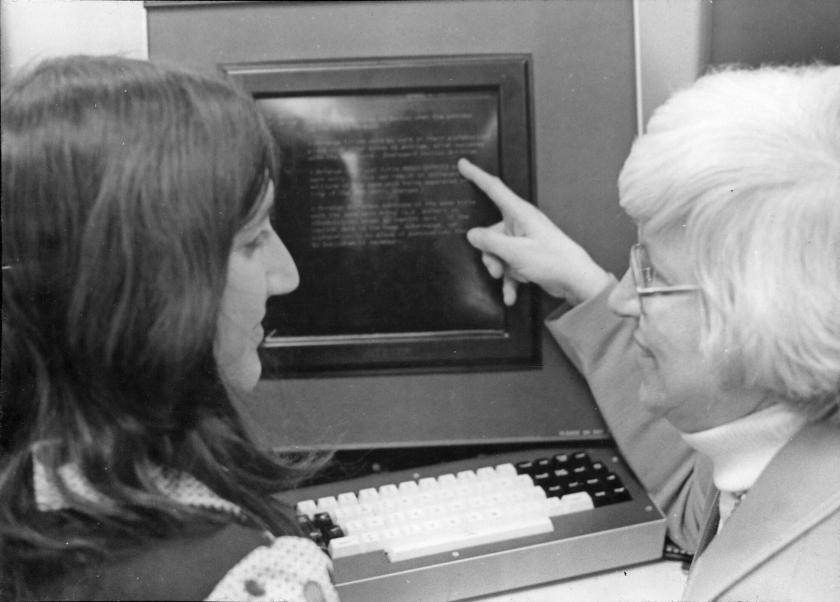 While Kathryn Luther Henderson has made numerous research and service contributions, her most valuable legacy is the hundreds of students whom she taught. Students were inspired by her example to be enthusiastic about librarianship and to strive for excellence in their work just as she sought excellence in teaching. In addition to teaching, Kathie frequently supervised research carried out by master's, certificate of advanced study, and doctoral students. She maintained contact with many of her former students, delighting in following their careers and contributions to the field.
"Kathryn Luther Henderson was the best of the best—brilliant, innovative, and dedicated," said former student Eloise M. Vondruska (MS/LIS '73). "Expecting a graduate education, I received also an irreplaceable 50-year friend. Kathie excelled in her teaching of technical services, and, by example and words, the value of family, friendships, farming, gardening, and cats. Her professional and personal influence encompasses libraries worldwide. I am deeply grateful for our friendship."
Kathie was a member of St. Peter's United Church of Christ in Champaign; a United Way of Champaign County Pillar; and served the Champaign County Farm Bureau Foundation in selecting recipients of agricultural scholarships.
Kathie was preceded in death by her parents, Carl Frederick and Ida Lietz Luther; her beloved younger sister Mildred (Millie); and her cherished husband, Bill.
For those wishing to contribute gifts in Kathie's memory, the following are suggested: United Way of Champaign County, Community Impact Fund; Champaign County Humane Society; Champaign County Farm Bureau Foundation for the scholarship fund for Champaign County agricultural students; and two iSchool funds, the William T and Kathryn Luther Henderson Fund and the Mildred Luther and Kathryn Luther Henderson Professorship.
A celebration of Kathie's life will take place at a later date.