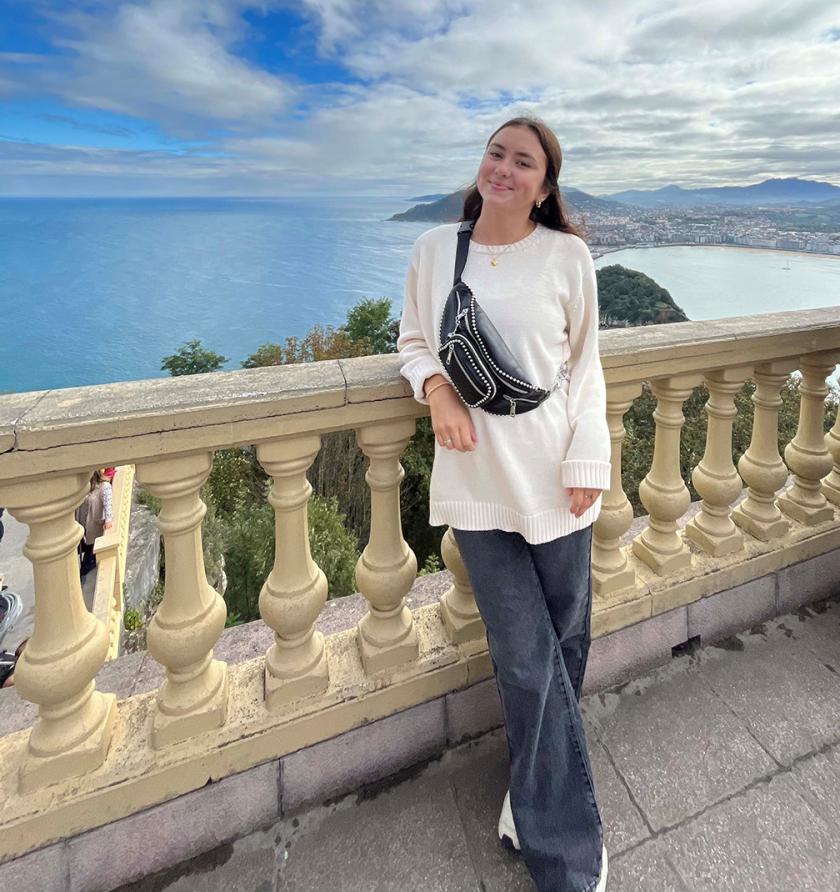 BS/IS student Jules Paoletti discusses her study abroad in Barcelona, Spain, this fall, an experience that has "opened her eyes to new learning styles."
Why did you decide to study abroad?
As the youngest of four, I've watched my siblings travel and live abroad during their college days and have always wanted to have a similar experience for myself—to grow as a person and be able to learn in a new country.
Where are you currently studying, and how long is your program?
I am currently studying in Barcelona, Spain, and the program is from mid-September to early December.
Tell me about your experience so far.
Studying abroad has been a really amazing adventure! Living in a completely different country and new city and being able to fully immerse myself in the culture has been both challenging and rewarding. I've learned how to be more self-reliant as an individual and as a student. I've also been able to travel more with my friends, which has been so exciting because we get to explore Europe together.
Would you recommend study abroad to other students, and if so, why?
I would definitely recommend studying abroad, because it really does feel like a once-in-a-lifetime experience. For most people, there is no other time in our lives when we will get to live in another country, experience a different schooling system, and travel the world with friends. I think that this is the best time in my life to be able to experience all those things. I've made some of my best friends and amazing memories while abroad.
How has this experience benefited your academic and professional life?
Studying abroad has provided me with new connections to professors in Spain and other students around the United States. It has opened my eyes to new learning styles and broadened my perspective.