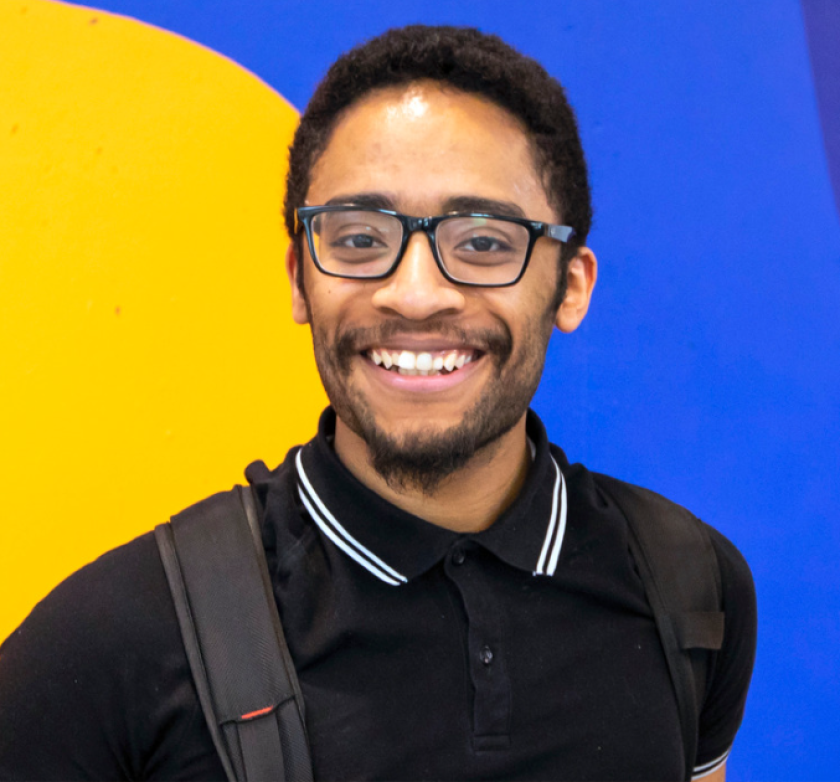 BSIS student Jared Canty has been honored by the National Center for Supercomputing Applications (NCSA) as a 2022 Fiddler Innovation Undergraduate Fellow. Canty was among twenty undergraduates from various fields who were selected from NCSA's SPIN, REU-INCLUSION, and Design for America programs. The fellowship, which includes a $1,500 award, recognizes students whose research at NCSA crosses over into multiple disciplines, encouraging exploration of new topics and innovation.
Canty was nominated by his SPIN (Students Pushing Innovation) mentors, Teaching Associate Professor David Dubin and Silvina Montrul, professor in the Department of Linguistics, for his work on the project, "Analyzing and Visualizing Linguistic Variation in Monolingual and Bilingual Speakers." This project proposes using computational resources to build an annotated corpus (with speech samples of Spanish and English speakers in the U.S. and Mexico) to investigate the underutilization of automation tools and encoding standards and improve productivity to lead to new discoveries. Canty assisted in the construction of the corpus by transcribing Spanish and English speech samples using the CLAN (Computerized Language ANalysis) software program.
"Next semester, I will rejoin the project to assist with using Python programming to parse and annotate the various speech samples transcribed by myself and others prior to submission into the database," he said.
Canty is a senior from the Chicago area who is also majoring in brain and cognitive sciences.