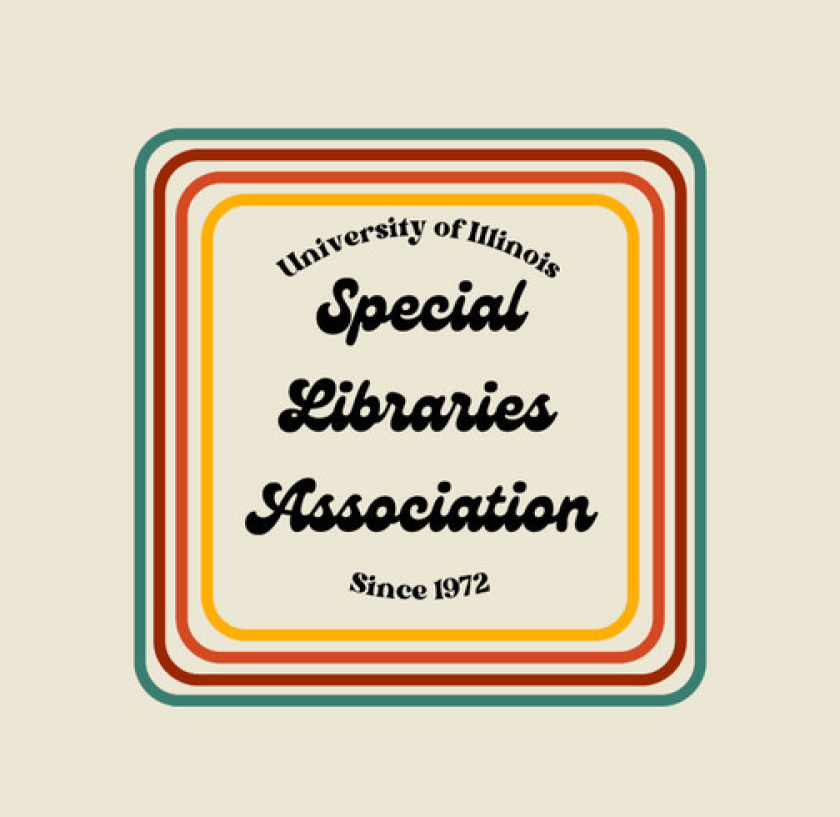 One of the iSchool's student organizations is celebrating a special anniversary this year—the Special Libraries Association chapter at the University of Illinois (SLA@UIUC) is turning fifty. The chapter's mission is to support and empower iSchool graduate students with specialized interests in librarianship. The organization provides a community and resources that promote learning and professional development and offers students a chance to connect with peers and working professionals who share their specific interests.
"'Special Librarian' is such a broad term, including positions such as subject librarians, solo librarians, medical librarians, taxonomists, etc., so we focus primarily on hosting events that help us to learn more about the wide variety of careers that fall under its scope," said SLA@UIUC President Margot Cuddihy. "Through individual guest lectures and career panels, as well as tours of local special libraries, our members are exposed to a variety of career paths and personal perspectives. The knowledge we gain through these conversations helps us to make the most of our time at the iSchool and informs our professional decisions. We also hold social events, too, like our Bring Your Own Book Club."
To celebrate its 50th anniversary, the chapter has created an SLA@UIUC LinkedIn group where alumni can share their experiences working in special librarianship and current students can share their career goals. In the long term, this group is intended to serve as a means for networking and resource sharing for both current and past members of the organization. SLA@UIUC has also been selling t-shirts with a fun vintage logo to raise money for the chapter.
Students who are interested in learning more about working in campus subject libraries, government libraries, museums and cultural heritage institutions, corporate libraries, law libraries, or other specialized libraries are encouraged to join the SLA@UIUC Teams channel to stay up to date with chapter events.