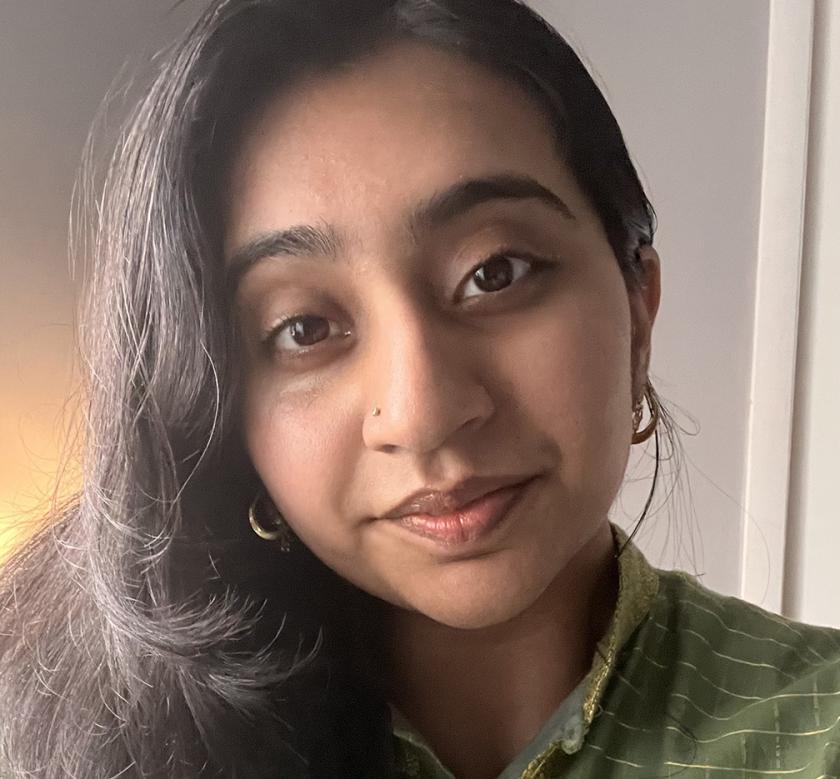 Thirteen iSchool master's students were named 2022-2023 Spectrum Scholars by the American Library Association (ALA) Office for Diversity, Literacy, and Outreach Services. This "Spectrum Scholar Spotlight" series highlights the School's scholars. MSLIS student Wardah Mohammed earned her bachelor's degree in philosophy with a focus in bioethics, global studies, and Arabic language and culture from Loyola University Chicago.
Why did you decide to pursue an LIS degree?
I decided to pursue librarianship because I wanted to learn more about information literacy, home language acquisition, and bibliographic instruction, and to find out how I could be of service within the education sector. I spoke with the librarian at my undergraduate university, who helped me tremendously in my decision, and the rest is history.
Why did you choose the iSchool at Illinois?
I chose the iSchool because the MSLIS program looked multidisciplinary—and it is!
What particular LIS topics interest you the most?
The topics within LIS that interest me are literacy curriculums in language, media, and information; collection development policies that serve the needs of the community in which the institution exists; understanding bibliographic metadata when providing access to resources; and evaluating collections to make sure they are inclusive and expansive.
What do you do outside of class?
Outside of class, I work as an administrative assistant for ACGME, the accreditation council for graduate medical education, providing support for the clinical learning environment review team. I also enjoy cooking for loved ones and learning different recipes.
What does being a Spectrum Scholar mean to you?
Being a Spectrum Scholar means that I have the fortunate opportunity to learn from others within the field, gain skills in best practices, build comradery across the country, and be financially supported as I pursue the library science program.
What career plans or goals do you have?
I hope to someday work for either a public or academic library and support students and educators in creating places of belonging and critical inquiry. Another goal is to help facilitate the creation of an Urdu and Bangla biliteracy curriculum for children and adults in respective communities where it's wanted and needed, along with supporting other language biliteracy projects.