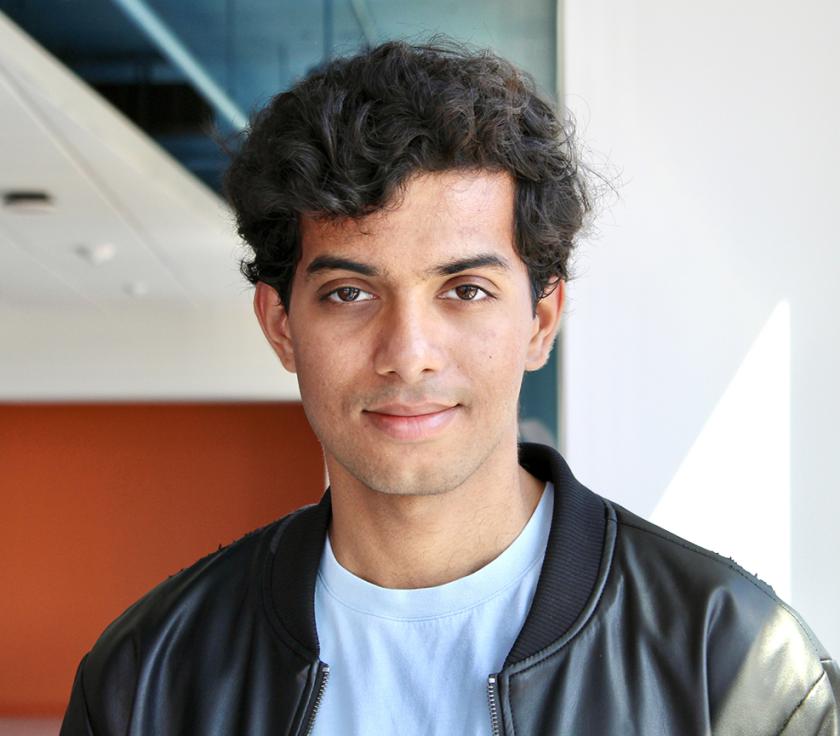 Students who are struggling academically or just need a little help can find assistance at the iSchool Academic Support Center. In addition to providing one-on-one tutoring to iSchool students and students enrolled in iSchool courses, the center offers academic success workshops, coordinates with faculty and instructors to provide support for specific courses or exams, and curates and shares academic support resources. The center is located on the 4th floor of 614 E. Daniel Street, but some services are also available online.
"So far this semester, more than 40 students have utilized the center," said Mary Schiavone, an office support specialist who supports the activities of Student Affairs, including the center. "We typically start offering tutoring the third week of the semester. Toward the end of the semester, we start seeing a lot more usage as we approach final exams."
Tutoring is available for most, if not all, of the iSchool's undergraduate-level courses. This semester, some graduate-level courses have been added in response to student demand. The center has seven paid tutors on staff—five undergraduates (BSIS and BSIS+DS) and two graduates (MSIM).
One of the tutors is BSIS student Shashank Kambhatla, a junior from Bangalore, India. Kambhatla decided to become a tutor because he wants to help students who are struggling in their courses, like his friends and classmates have helped him through the years.
"I always found that reaching out to fellow students who have taken the course helped me by making tricky concepts a bit easier to understand," he said.
Kambhatla has found tutoring to be a rewarding experience in more ways than one. Helping students with their questions about courses and explaining different concepts often improves his own understanding of the material, he said.
"The tutoring staff is filled with students who have experience in a variety of coursework, and the center is usually open through the afternoon on weekdays, so we are available during much of the week," said Kambhatla.
According to Director of Undergraduate Affairs Melissa Newell, the center's student employees are creating asynchronous guides for students and building a repository of course syllabi that represent the courses for which students need the most assistance. The center offers workshops on different topics, including Getting Back on Track; Study Skills; Navigating the Library and Research Assignment Tips; and Organization, Time Management, and Using Resources.
"We want to ensure that we are providing our students with resources to assist with their success, and tutoring and academic support is a key area," said Newell.