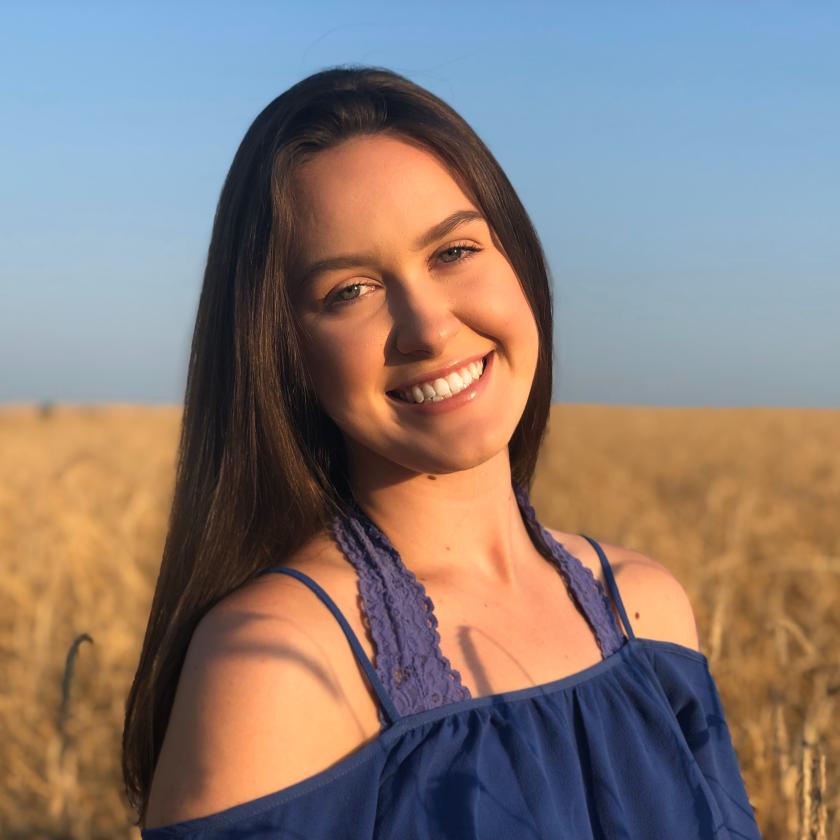 BSIS student Emily Grayburn discusses her practicum experience at Medtronic.
What is your area of interest at the iSchool?
My concentration in the iSchool is data analytics, but my specific areas of interest are in health technology and data protection.

Where did you do your practicum, and what was your role?
I worked as an IT intern in the Innovation Lab at Medtronic in Minneapolis, Minnesota.
How did you find out about the practicum?
I found out about the practicum during my Spring 2022 semester. I told my advisor that I would be interning at Medtronic over the summer, and he said that I would be able to count this internship toward course credit, which is why I decided to do it.
What knowledge and skills did you acquire?
Through this role, I acquired knowledge about human-centered design and the importance of having empathy for patients in order to build a product that better suits their needs and lifestyle. I gained a better understanding of the different types of medical devices that are being designed to treat more than 70 conditions, how to effectively interview upper-level engineers at Medtronic to learn about their designs for new medical devices, and how to analyze data that came from interviewing patients with comorbidities.
What did you like best about working at the organization?
What I liked best about working for Medtronic is the mission that they have, which is to alleviate pain, restore health, and extend life. I knew that I wanted to work for a company that is making a tangible change in the world. Through the innovative devices that Medtronic created, as well as the commitment they have to the patients they serve, I was able to go to work every day knowing that I was contributing to efforts that would directly impact the healthcare field.
What advice do you have for students who are interested in a practicum?
My advice for those who are interested in a practicum is to go ahead and do it! Completing my practicum at Medtronic allowed me to gain many skills, both soft and technical, that have set me up for success in the workforce. Additionally, this internship allowed me to receive a full-time offer before graduation, which has alleviated the stress of having to find a job.
What are your plans after you complete your degree?
After I graduate in May 2023, I will be working as an associate Early Career Program IT analyst in the IT Early Career Rotation Program in the Data Protection and Cryptography unit in Minneapolis.