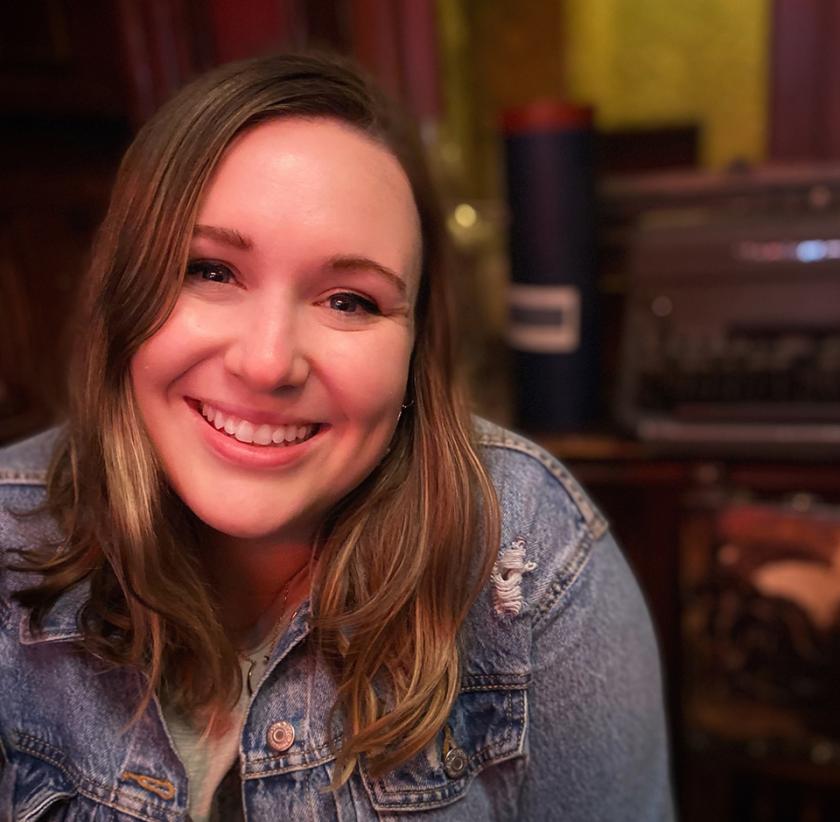 Hanna Jeter (MSLIS '15) was an elementary school librarian who had just made the jump to middle school when she learned she would be teaching a class on digital citizenship and media literacy.
"I wasn't sure where to start and felt a little out of my depth," she said of her new assignment.
While attending an Association of Illinois School Library Educators (AISLE) conference, Jeter learned about the new Certificate in Teaching Media Literacy at the iSchool. The certificate, which is open to both degree-seeking and nondegree-seeking students, includes twelve credits of online synchronous classes.
"I began taking these classes, and they were so applicable to my current job," said Jeter. "So many times, I would take activities and ideas directly from my iSchool class and apply it to my own class the next day. My curriculum has improved, and my students are much more engaged because the content is actually useful and relevant to them."
Jeter, who serves as the librarian at Pleasant Plains Middle School in Pleasant Plains, Illinois, recommends the certificate to any instructor who feels a gap in their education regarding media literacy.
"The landscape of media literacy continues to change and shift quickly. I now have an arsenal of resources that will continue to inform my classes for years to come and keep my content relevant," she said.
For more information, visit the Certificate in Teaching Media Literacy web page.