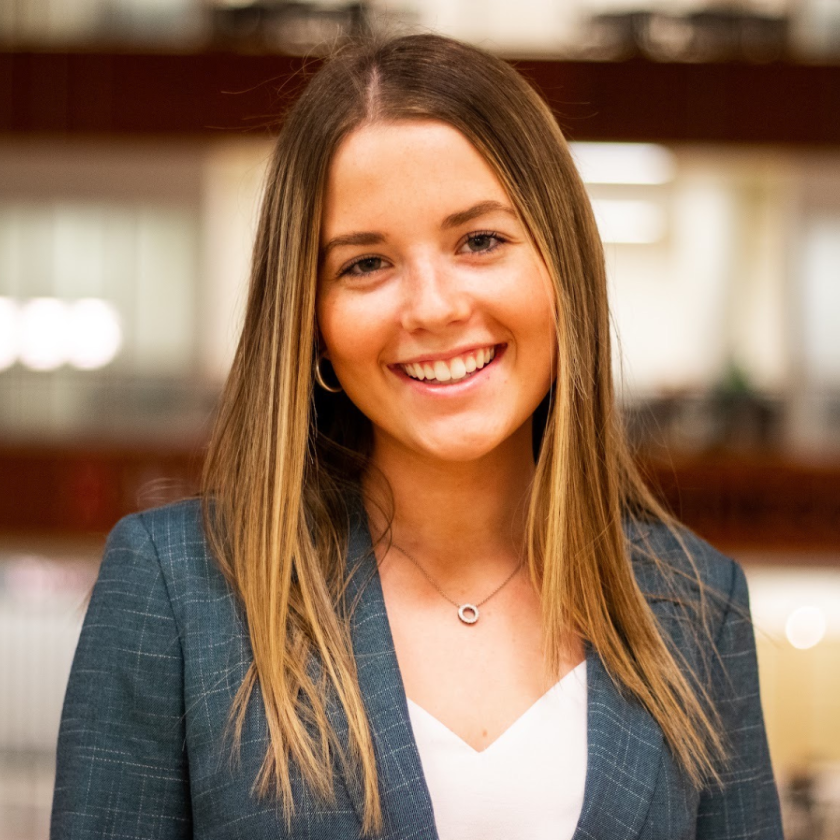 BSIS student Zoe Matz discusses her summer internship at PwC, where she gained consulting experience at one of the largest and most prestigious accounting firms in the world.
Where did you work, and what was your role?
I worked at PwC this past summer as a technology consulting intern in the Workday practice.
How did you find out about the internship?
I became interested in the world of consulting through my involvement in student organizations, where I found out about the "Big 4" accounting firms. I attended many of the campus events and workshops hosted by these firms, where I learned more about the people, culture, and overall work of the companies.
What new skills did you acquire?
I was assigned to a full platform Workday implementation, with a focus on human capital management. I learned how to carry out program management activities using the firm's technology accelerators and tools, and I sharpened my PowerPoint and Excel skills.
What did you like best about working at the company?
I absolutely loved the culture and people at PwC. When going into the office, there were a ton of social events, including breakfasts and happy hours, which allowed me to grow my network at the firm. Everyone was extremely helpful throughout the internship, and I now have so many amazing people to turn to when beginning my career next fall.
What would you advise current students who are interested in an internship opportunity?
I would advise current students to put themselves out there. Attend career fairs, workshops, company events, etc. Constant networking helped me get to where I am today.