Rapid Prototyping of Semantic Enhancements to Biodiversity Informatics Platforms
Total Funding to Date
$421,200.00
Taxonomists are scientists who describe the world's biodiversity. These descriptions of millions of species allow scientists to do many different kinds of research, including basic biology, environmental science, climate research, agriculture, and medicine. The problem is that describing any one species is not easy. The language used by taxonomists to describe their data is complex, and typically not easily understandable by computers nor even other scientists. This situation makes it harder to search for patterns across millions of species documented by thousands of researchers over many decades of work worldwide.
The goal of this research is to help researchers develop and use relatively simple tools to describe species in a way that makes those descriptions easier to share with other scientists and easier for computers to process and analyze. The approach is bottom-up and iterative, involving the rapid prototyping of tools, combining of existing tools, and the tailoring of applications developed for one purpose but now being reused for this scientific activity.
Innovation from this project is applicable to the long-term development of open source software initiatives serving labs throughout the world. Research facilitates the production of open, shared data, as mandated by various federal agencies. These data are ultimately more accessible and informative to the general public. The project provides rich, real world training for graduate students in library and information sciences, training them to be much needed crossdisciplinary researchers in a field desperate for new experts. Collaborating experts studying bees, wasps, and ants will receive training on the cutting edge theories and methods from the bioinformatics toolbox at the heart of this project. In return their contributions of data will act as the basis for computational benchmarks much needed in areas of logical inference and data modeling.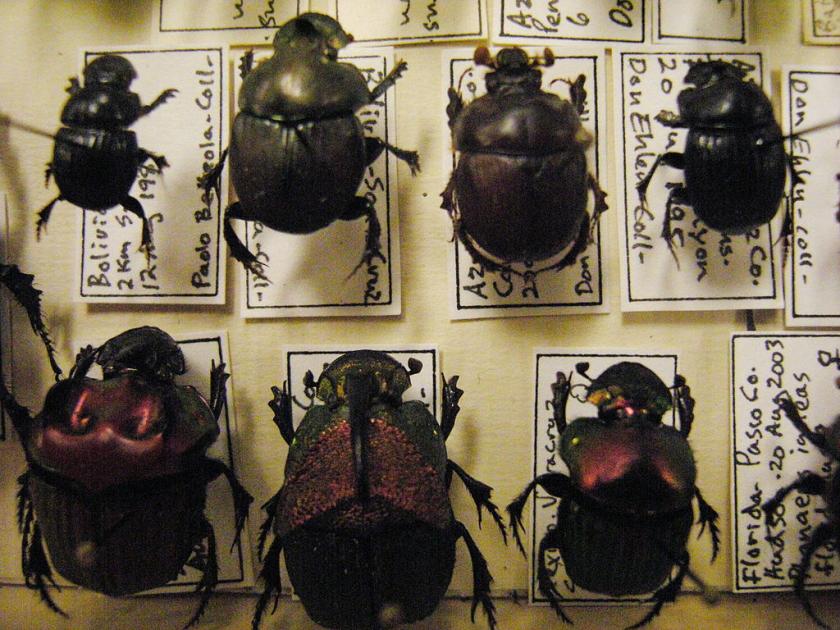 Personnel
Co-PI: Matthew Yoder, Biological Informatician, Illinois Natural History Survey, University of Illinois, Urbana-Champaign
Funding Agencies
National Science Foundation – $421,200.00