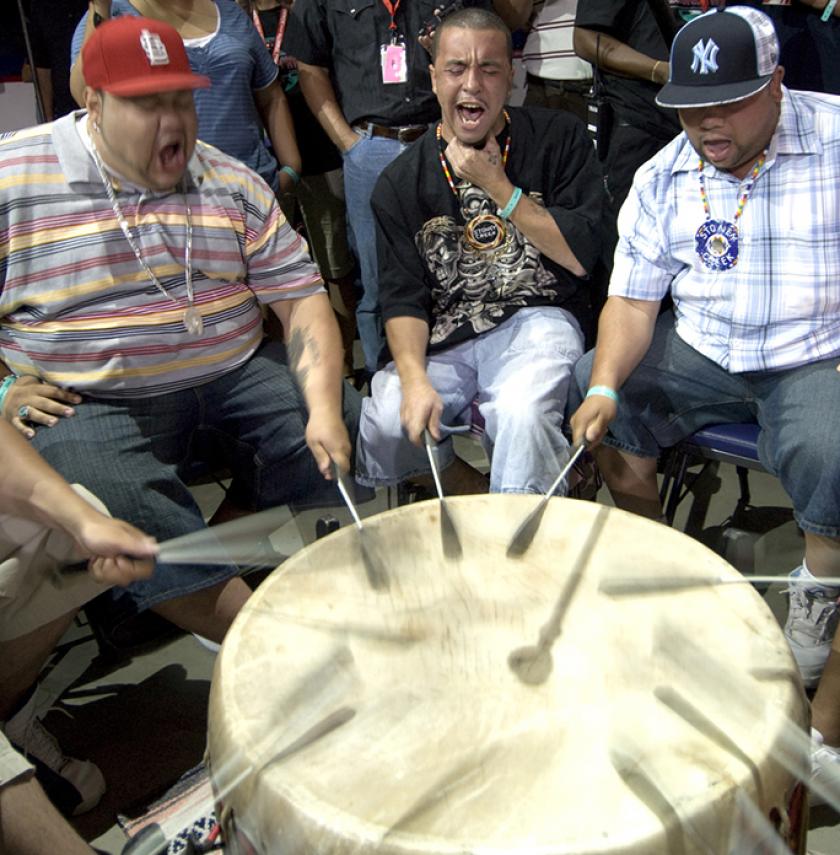 The field of library and information science (LIS) has a long history of research on the preservation of materials in libraries and archives. However, that research has focused almost exclusively on tangible aspects of cultural heritage.
Associate Professor Jerome McDonough, Associate Professor Lori Kendall, and Senior Lecturer Maria Bonn have released a white paper, "Libraries and Archives and the Preservation of Intangible Cultural Heritage: Defining a Research Agenda," as part of their work on the Preserving Intangible Cultural Heritage project. Funded by The Andrew W. Mellon Foundation, the project has collaborated with scholars and practitioners involved in a variety of forms of intangible heritage preservation within the United States—including performing arts, culinary arts, and paper conservation—to further this important research.
The white paper discusses a variety of issues that complicate efforts to sustain intangible heritage, including cultural ownership and intellectual property, problems with the concept of authenticity in relationship to changing cultural practice, and difficulties in identifying a community of practice that can address appropriate interventions. The paper identifies several major potential areas for LIS research on intangible heritage, including:
understanding the role of material culture in the practice of intangible culture;
identifying the ways in which material culture held by libraries and archives may contribute to the transmission of intangible cultural heritage within communities;
developing frameworks for risk assessment of intangible cultural heritage;
creating inventories and bibliographies of library and archival material that may contribute to sustaining forms of intangible heritage;
working with communities possessing intangible heritage to develop systems of description and classification that clarify the relationships between intangible culture and library and archival materials; and
studying the impact of governmental and organizational policy on sustaining intangible heritage, including issues of intellectual property, resource allocation by libraries and archives, and the structuring of memory institutions and their areas of concern.
"Intangible heritage is an essential part of people's lives," said McDonough, "and libraries and archives possess a large amount of documentary material on endangered languages, ethnobotanical and ethnopharmaceutical traditions, traditional craft practices, and other forms of at-risk intangible culture. We hope that this white paper can spark both discussion and research among libraries, archives, museums, and the communities they serve to determine how libraries can best contribute to efforts to sustain intangible cultural heritage."