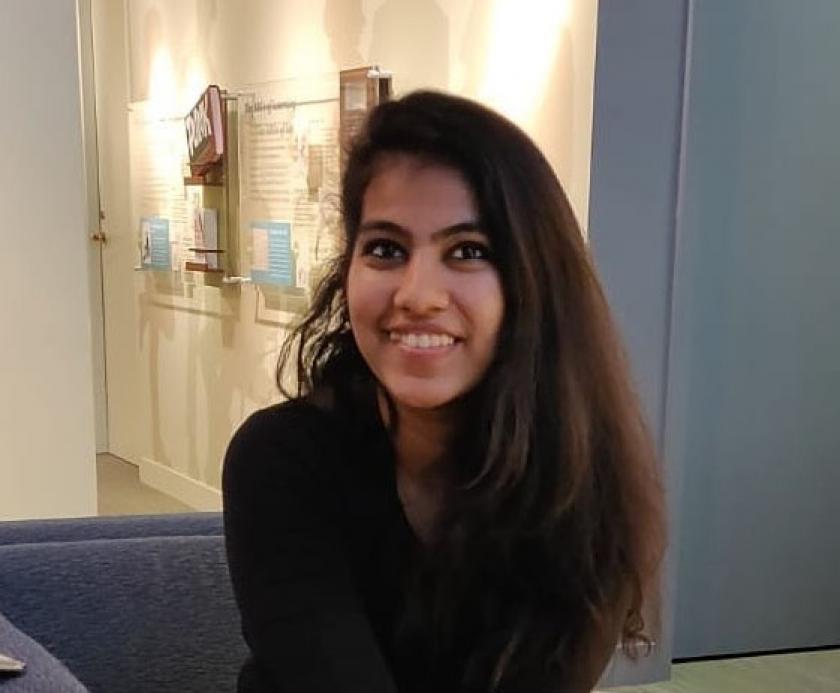 MS/IM student Manshi Shah discusses her summer internship at Salesforce.
What is your research focus at the iSchool?
My research focus at the iSchool is data science. I have taken the courses in data science methods, programming analytics, and healthcare analytics. I wish to explore a few business courses, too, during my last two semesters.
Where are you interning, and what is your role?
Currently, I am interning as a technical product manager at Salesforce. As part of my internship, I am working on projects that involve analytical skills and customer empathy. It is an amalgamation of data science and product management.
How did you find out about the internship?
I attended a seminar organized by Grainger Engineering called Reflections, where companies such as Salesforce, Microsoft, Google, etc., seek candidates for internships and full-time roles. During the seminar, I communicated with representatives of Salesforce and then received an interview call for further shortlisting. I had a series of video interviews, and then received an offer.
What new skills have you acquired during your time with the company?
Since Salesforce is such a huge cloud provider, I have learned a lot about its product, Marketing Cloud. I have acquired hands-on experience in Python and the development of machine learning algorithms. My internship has helped me build strong foundations in agile methodologies, communicating with stakeholders, designing mock surveys, and creating presentations.
What do you like best about working at the company?
Salesforce has four major values: Trust, Customer Success, Innovation, and Ethics. Working at Salesforce has helped me realize how deeply rooted all these qualities are in every product they make. These qualities are reflected not only in every project but also in Salesforce's employees. I love the transparency and ownership that each team member provides. The best thing about the company is that I don't feel like an intern but instead am treated like a permanent employee.
What would you advise current students who are interested in an internship opportunity?
I'd advise students to decide their career path first and then look for internship opportunities. Before you apply for internships, it is important to build a strong foundation of knowledge. Also, revise your resume, create projects that reflect your skills, and participate in competitions. There are abundant internship opportunities in the job market. Keep applying, seek referrals, and never give up. There is an internship opportunity for everyone: you just need to start early and manage your time.