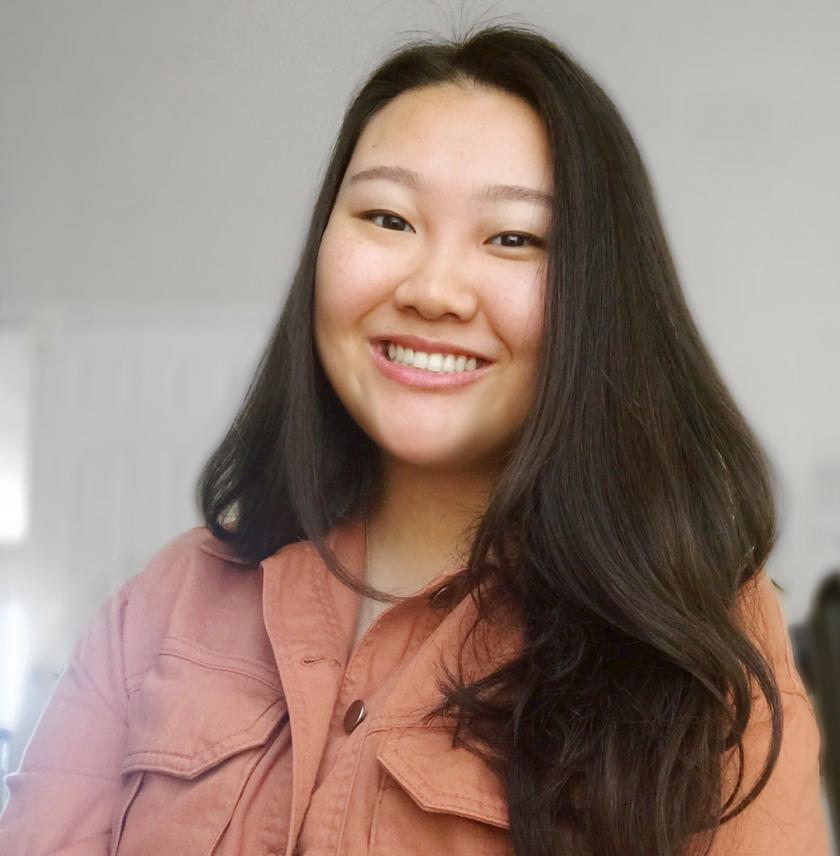 Athena Tang, an incoming student in the BS in information sciences (BS/IS) program, was drawn to the iSchool because of her interest in human-computer interaction and user experience. A sophomore from Walnut, California, Tang is pursuing a dual degree in graphic design. In the spring semester, she took Social Aspects of Information Technology (IS 202) and Design of Usable Interfaces (IS 351), which gave her a better idea of what to expect as a student in the iSchool's new undergraduate program.
"I believe that it's not just about designing things that look aesthetically pleasing but also about creating an experience for people who use the product," said Tang. "It is important that empathy is the driving force for the design process from top to bottom. There is a big responsibility in making design decisions because of the amount of user research involved."
Tang is currently working as a user interaction/user experience (UI/UX) design intern at Ameren's Innovation Center in the University of Illinois Research Park. She is also vice president of Design Innovation Illinois, a student organization at Illinois that focuses on UI/UX.
"Our mission is to connect people through design and teach valuable design skills. We have a community of student designers from across campus, and we host a variety of workshops," she said.
In her free time, Tang works on her portfolio, plays her kalimba [thumb piano], and watches Avatar: The Last Airbender.
After graduation, Tang hopes to return to California and work as a product designer for a tech company in the Bay Area.