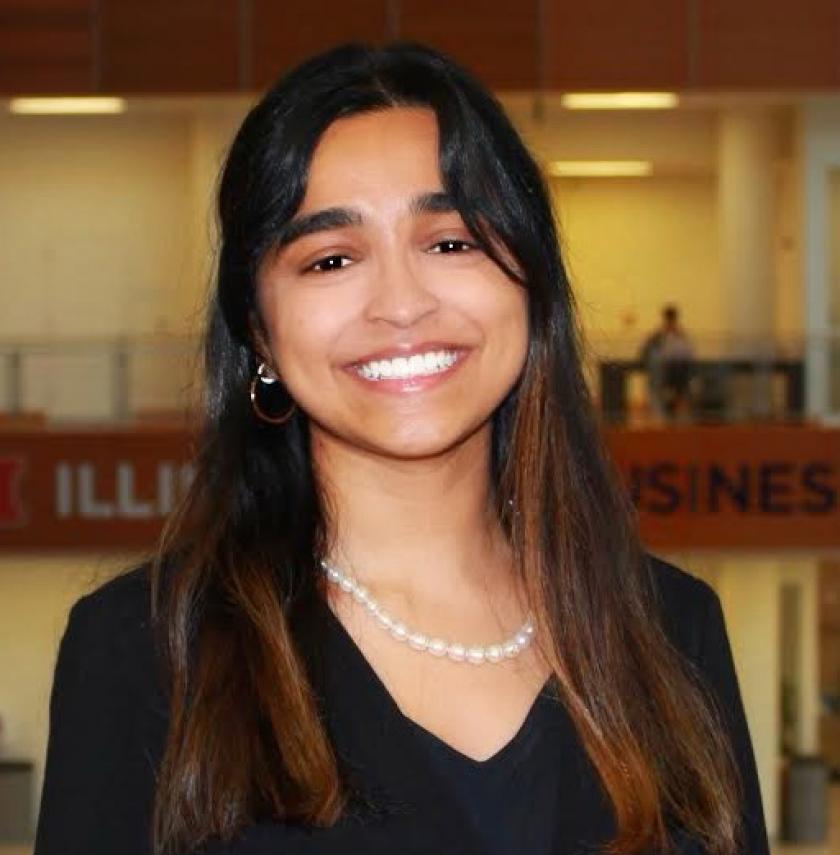 The National Center for Supercomputing Applications (NCSA) at the University of Illinois offers a variety of summer programs that provide undergraduates with the opportunity to address fundamental challenges in high-performance computing, data analysis, visualization, cybersecurity, and other areas of interest. This summer, interns participated and contributed to various interdisciplinary projects at NCSA involving high-performance computing, machine learning, and artificial intelligence.
BS/IS student Shriya Srikanth participated in the NCSA's Students Pushing INnovation (SPIN) program. She worked alongside an interdisciplinary research team on the "Quantifying the Effectiveness of Scientific Documentaries" project. This work builds on research that uses data mining and natural language processing techniques to study the effects of issue-focused documentary films on various audiences by analyzing reviews and comments on streaming media sites. The project focuses on applying this research to analyze science-themed documentaries that use computational science research.
"I have always been interested in the practical applications of computer science and was looking for ways to expand my knowledge and experience," said Srikanth. "NCSA SPIN stood out to me as a way to get directly involved in research. Having one-on-one interaction with mentors and being part of incredible research was the perfect combination I wanted. Since high school, I've been taking STEM classes, and often, I've always been one of few girls in those groups. I had a different experience with NCSA and SPIN. There were so many diverse people and perspectives, enabling me to learn so much."
Srikanth shared that she cherished working with NCSA mentors AJ Christensen and Jill Naiman and the SPIN program's professional development and networking opportunities. "I truly enjoyed working with my mentors," said Srikanth. "They were incredibly supportive and understanding. Most importantly, I learned so much from them. Every week, we had lessons relevant to our research. I could not have learned that much from any class or other experience. The most important takeaway I received from this program is that you should learn from everyone, from peers to professors. I attended almost every professional development seminar, and I genuinely believe that it improved my skill set."
Mentorship is an opportunity that allows experts to share knowledge and help people grow. Naiman, teaching assistant professor at the iSchool and an NCSA faculty affiliate, said "Shriya was an absolute delight to work with! She has a keen intuition for not only programming and tech but how these computational methods can be applied to social issues to make scientific communication more effective."
Srikanth is majoring in information science and finance at Illinois on track to graduate in May 2024.