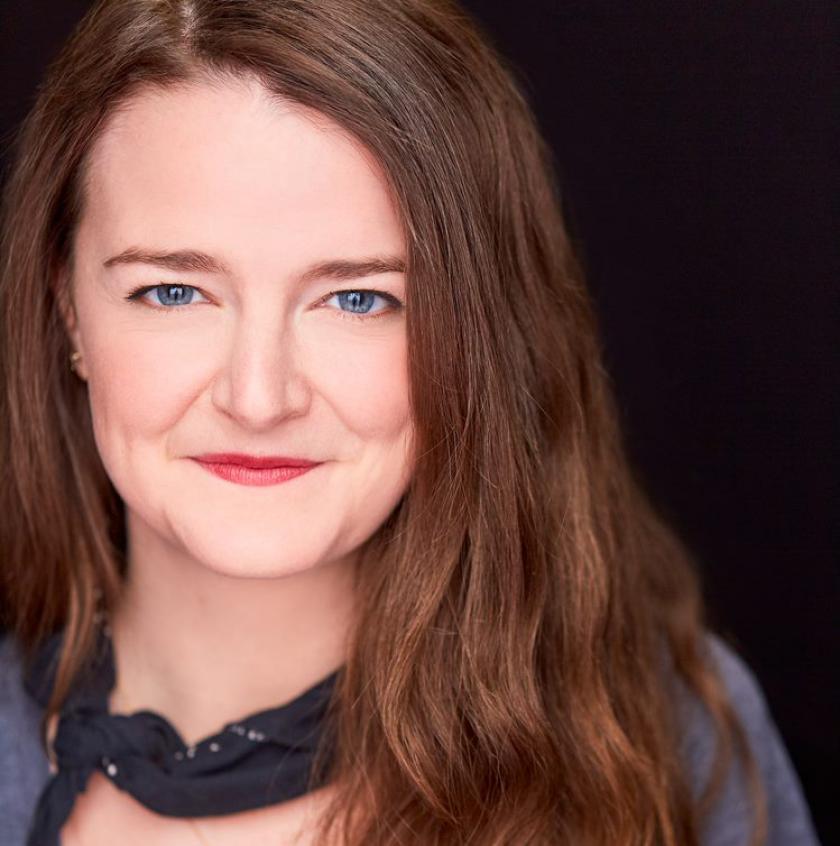 Cassidy Russell wears many hats—theater director, improv teacher, visual artist, and MS/LIS online (Leep) student. However, she still finds time to be involved in service activities. Russell recently joined Students Advising on Graduate Education (SAGE), a student advisory board and leadership opportunity for graduate students at Illinois that fosters active engagement with Graduate College programs and initiatives.
"I noticed that there was not a representative from the iSchool on the SAGE board last year. Our studies are all about gathering, organizing, disseminating, and creating equitable access to information, which is a huge goal of this board, so it seemed like a perfect fit," she said. "As an online student, I am interested in helping to create and amplify opportunities for other online students to be more active in the community. I enjoy working with people from a variety of backgrounds and am excited to be able to meet and partner with students and staff from other areas of the Graduate College."
In addition to SAGE, Russell serves as an iSchool Ambassador, which allows her to share her enthusiasm for the School with prospective students. She decided to pursue an MS/LIS degree because of her interest in storytelling.
"I'm interested in what stories people choose to tell and what stories people feel connected to. I'm passionate about information equity and helping people learn how to learn. I think that what we study can help people not just become more informed but also become a little braver," she said.
Russell holds a BFA in printmaking from the University of Notre Dame and an MFA in printmaking from Savannah College of Art and Design. As a visual artist, she tells stories through her work, which is represented by Whitespace Gallery in Atlanta.
"My studio practice includes embroidery on paper, collage, and quilting, addressing the ways we try to hide things and looking at human imperfection and the difference between what we show to others and what we withhold," said Russell.
In the theater world, she is a resident director, actor, and improv teacher at the Annoyance Theatre in Chicago. She performs multiple times a week and teaches improv at the University of Chicago, Northwestern University, and various theaters. In the summer, Russell teaches improv and writing and acting classes to elementary through high schoolers for the Sitka Fine Arts Camp in Sitka, Alaska. She is also an understudy at The Second City, a legendary sketch and improv comedy theater and training center in Chicago.
After she completes her MS/LIS degree, Russell would like to find a position that fits with her interest in "making access to the arts more equitable and creating spaces that foster holistic creativity."