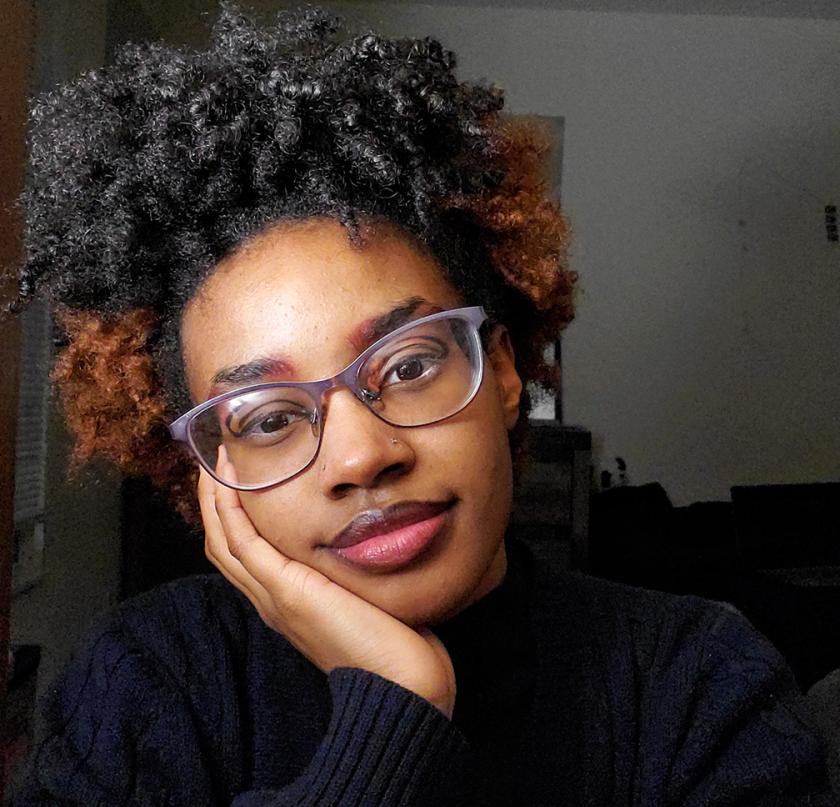 BS/IS student Alistair Nunn has been honored by the National Center for Supercomputing Applications (NCSA) as a 2021 Fiddler Innovation Undergraduate Fellow. Nunn was among seventeen undergraduates from various fields who were selected from NCSA's SPIN, REU-INCLUSION, and Design for America programs. The fellowship, which includes a $1,500 award, recognizes contributions to research for real-world impact and solutions.
Nunn is a senior from Chicago who started their SPIN (Students Pushing Innovation) internship in summer 2020, working on a natural language processing project with the NCSA's Advanced Visualization Lab (AVL). Their project uses machine learning to build an impact classification model based on Amazon and YouTube reviews for scientific documentaries that were created in the AVL. Their mentors for the project include Teaching Assistant Professor Jill Naiman.
"Working with my mentors has been great," said Nunn. "They are very supportive of my learning and help me with tasks such as job searching."
Nunn decided to major in information sciences because of their interest in information ethics. In addition to the SPIN internship, Nunn has worked with an iSchool faculty member on a project involving personal data privacy and ethics, which was a "really enriching experience." They were surprised to receive an award from the NCSA for their work on the SPIN project.
"It was my mom who really got me excited about it because she looked it up and saw that I was one of the few Black people selected for this fellowship," said Nunn. "It feels nice to receive an award like this."
After graduation, Nunn would like to work in data analytics, and in the future, learn more about people analytics.