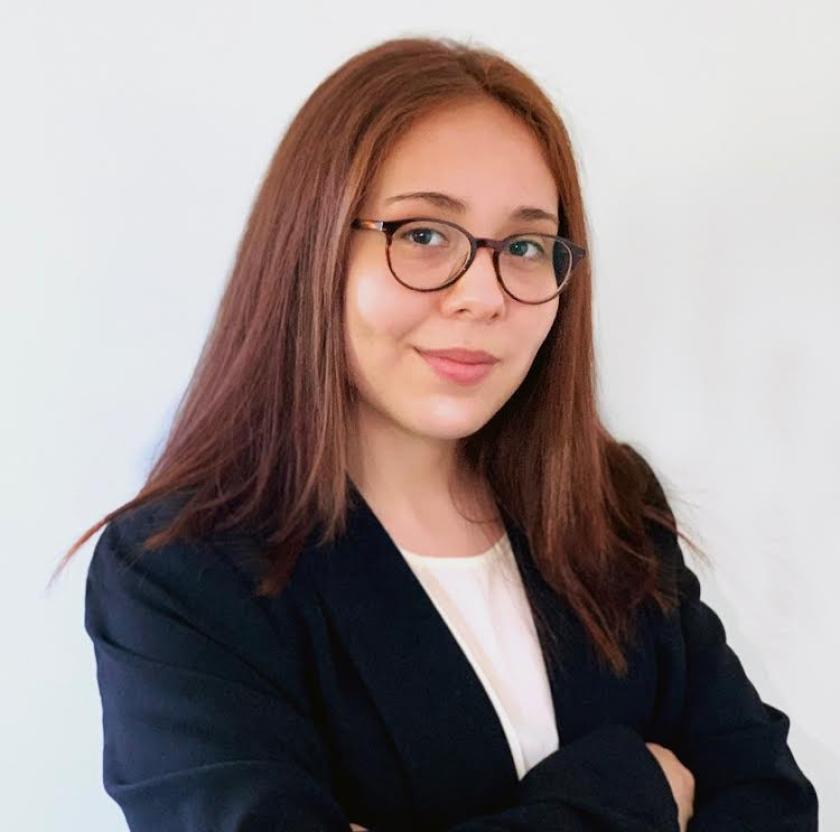 BS/IS student Betty Guerrero shares her internship experience with Synchrony Financial.
Where did you intern, and what was your role?
I interned at Synchrony Financial last year. I would say my experience was unique, as I interned in Synchrony's Emerging Technology Center at the Research Park during the academic year and in their Business Leadership Program (BLP) over the summer. At the Research Park, I took on two different roles: finance automation and credit innovations. Over the summer, I was on the data analytics BLP track.
How did you find out about the internship?
I found out about this internship through the iSchool's Virtual Internship and Career Fair that took place in September 2020. Synchrony was very involved in the fair as well as the events leading up to it. I attended an informational session that Synchrony held for iSchool students prior to talking with them at the fair, so I went into the career fair with the company already on my radar.
What new skills did you acquire?
I was able to acquire many skills. Some of the technical skills include working on projects using Tableau, Excel, and OpenL, and soft skills include time management and public speaking. Synchrony does a great job of emphasizing the professional development of their interns. An example is the opportunity to give a "pitch-out" to senior leadership at the end of an internship, presenting what we worked on during our time with the company. This is excellent practice because I experienced what it is like to give a professional presentation in a high stakes manner.
What did you like best about working at the company?
I enjoyed many different aspects of what Synchrony has to offer, but number one was the people. I grew close with some of the interns I met over the summer and have a lot of good memories of my time there. Everyone at the organization is very willing to put time on their calendar to speak with you, and senior leadership is very open and receptive to questions. I love how Synchrony does "flex Fridays," in which no meetings are held and you can end your workday at noon. There are many other things, but those are a few of the things I enjoyed the most.
What would you advise current students who are interested in an internship opportunity?
Start your internship early and be proactive about the way you approach your search. Think of the companies you're very interested in and do your research on the company itself and any early career development programs they might have. Also, try to get one-on-one time with a company, whether it's through a career fair, an informational session, or a coffee chat, etc. The more you can put a face to your name, the higher your chances of receiving those first-round interviews and call backs will be. Make your application meaningful, and follow up with recruiters. In my opinion, it's more efficient to apply to fewer jobs, focusing on those that you've taken the time to develop relationships with the companies rather than to blindly apply to many jobs and hope for the best.
Learn more about the company at Connect with Synchrony on April 27 at 4:00 p.m.