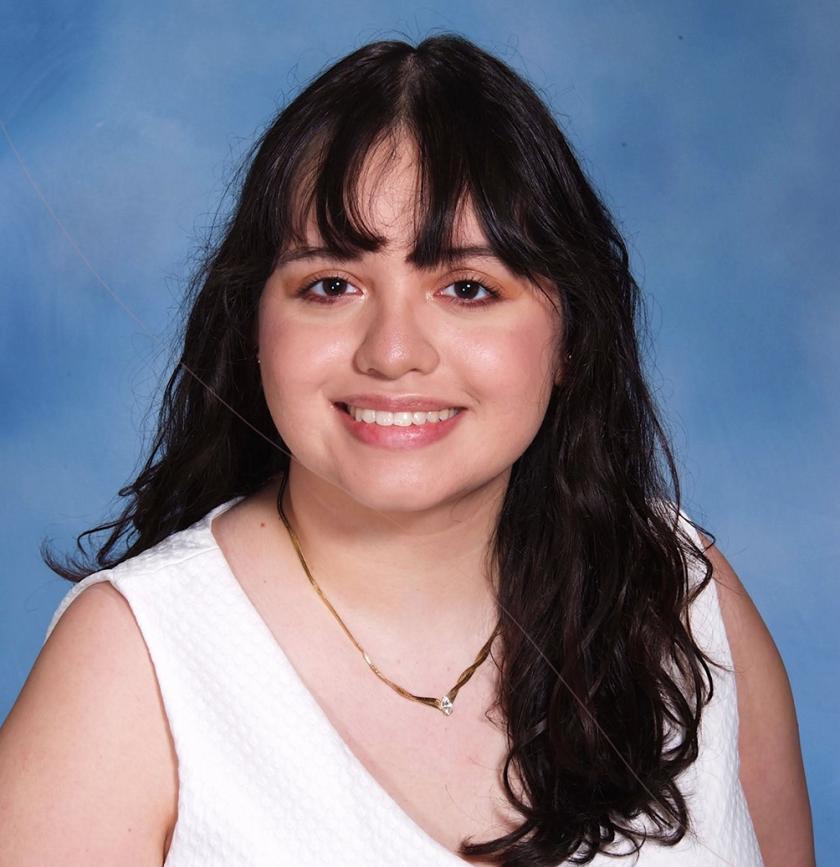 Since she was a child, Myriam Ramos has enjoyed helping organizations that give back to her community. Over the years, she has volunteered in the Back of the Yards neighborhood of Chicago, mentoring players in the Holy Cross Marimba Ensemble and planning and hosting book giveaways for youth.
It was this commitment to making a difference that prompted Ramos to earn her bachelor's degree in social work at the University of Illinois. As an undergraduate, she worked as a library clerk for the Residence Hall Libraries, an experience that helped her realize her love for libraries. She decided to combine these two interests—giving back to her community and working in libraries—and pursue her MSLIS degree.
Ramos is receiving financial support for her graduate studies through the Anna Mae Koval Scholarship Fund, which was established by Ed Koval to honor his first wife's passion for youth literature. Like Ramos, Anna Mae Koval grew up on Chicago's South Side. She worked as a librarian in Chicago after earning her MSLIS degree, which is Ramos' goal as well.
"When I first applied for the MSLIS degree, I was not really sure how I was going to afford to pay off my tuition, since I have loans from my undergraduate degree. Not only has this scholarship helped me financially, but it has also helped me to stay motivated to do well in my courses and seek out opportunities that allow me to continue to grow as a librarian," she said.
Ramos appreciates being able to learn not only from her professors but also from her classmates, many of whom have experience working in different library settings. She is thankful to Mr. Koval and others who have contributed to the scholarship for their assistance in helping her reach her goal.
"You gave this first-generation student the opportunity to pursue a career in which she will be able to use the skills she learned to give back to her community, work in a field that she loves, and become a resource for future generations of young people," she said.
To make a gift to the Anna Mae Koval Scholarship Fund, visit the iSchool's Give a Gift webpage.