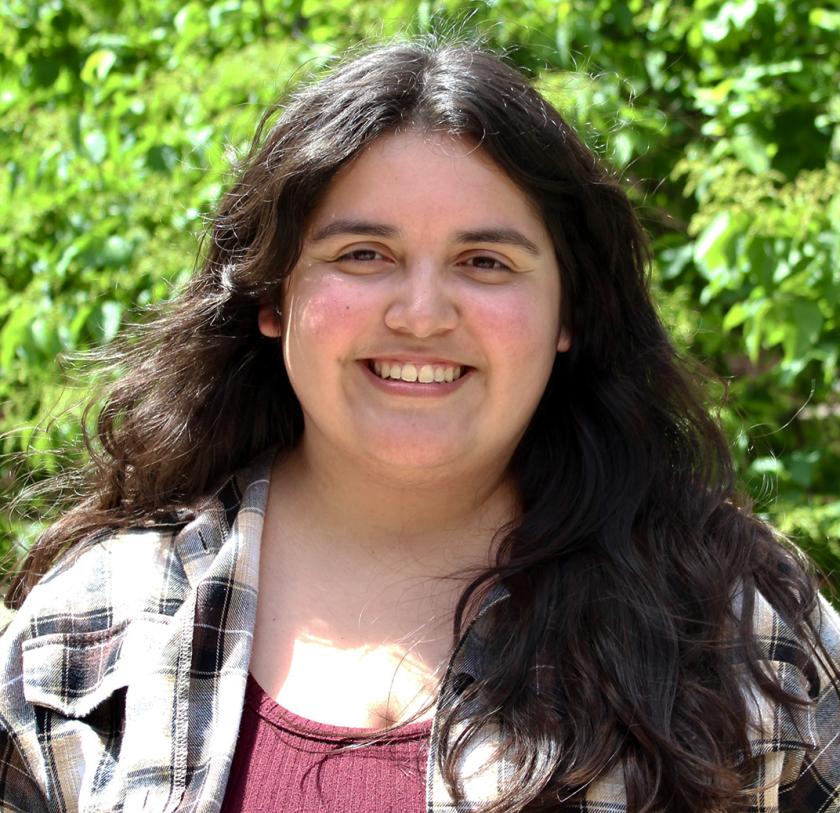 Xochitl Quiroz decided to pursue an MSLIS degree because she wanted to help college students develop information literacy as well as assist students and faculty with their reference needs. As she crosses the stage at the upcoming iSchool convocation, Quiroz will have the satisfaction of knowing that she is on her way to meeting her goal. This summer, she will begin her new job as a humanities and first years' engagement librarian at Smith College.
Quiroz worked as a research assistant while earning her bachelor's degree in English literature from Macalester College. At Illinois, she held a graduate assistantship at Ricker Library of Art and Architecture. These experiences helped prepare her for a future career in academic librarianship.
In her first year of the MSLIS program, Quiroz was the recipient of a Katharine L. Sharp Scholarship, which she said not only eased her financial burden but also allowed her to focus on her education and gain professional experience.
"Librarianship is a field filled with people who are incredibly passionate about the work they do, but the cost of attendance can be a big barrier for people wanting to move up in the field," she said. "With my scholarship and graduate assistantship, I was able to enjoy my graduate experience without any additional barriers."
Quiroz is grateful to Lionelle (BA, LAS '66, MSLIS '67) and James (BS, Business '66; MS, Business '67) Elsesser for making her scholarship possible.
"I greatly appreciate their compassion and dedication to making the field of librarianship more accessible," she said.
For information on making a gift to the iSchool, visit the School's online giving page.