Kate McDowell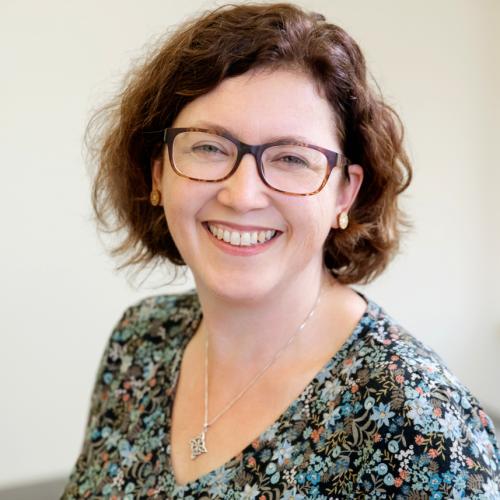 Associate Professor
PhD, Library and Information Science, Illinois
Research focus
Storytelling practices and applications (in higher education, non-profits, business, and public service); youth services librarianship; children's print culture history; public libraries as cultural spaces.
Honors and Awards
2018 Excellence in Online and Distance Teaching Award, University of Illinois. This annual campus-wide award recognizes faculty members and instructors who have demonstrated sustained excellence and innovation in online and/or distance teaching and contributions to student learning through innovative uses of technology.
2017 Volunteer of the Year, Prairie Rivers Network. Recognized storytelling consulting work with this statewide non-profit Illinois water conservation organization.
List of Teachers Ranked as Excellent by their Students, University of Illinois. Listed every semester taught for at least one course from fall 2007 to the present.
2012 Centennial Scholar Award, GSLIS, University of Illinois. $5000 award to support research and scholarship for 2012-2013.
2010 Donald G. Davis Article Award, Library History Round Table, American Library Association. Recognizes "the best article written in English in the field of United States and Canadian library history including the history of libraries, librarianship, and book culture" for the prior two-year period, 2008-2010.

Biography
Kate McDowell is an associate professor in the School of Information Sciences at the University of Illinois Urbana-Champaign. She has been teaching storytelling since 2007, helping graduate professional students explore how their stories can help them succeed. She is also the storytelling consultant to campus-level Advancement at the University of Illinois. Her workshops for nonprofits bring together the tools of storytelling with many areas, including fundraising, career preparation, business, and public service. Her current research project is on Storytelling at Work, and she is working on a book called Storytelling Thinking for Professionals.
Office hours
By appointment, please contact professor
Publications & Papers
Book chapters:
McDowell, Kate. "Evolution in Children's Science Books, 1882-1922." In Culture of Print in Science, Technology, Engineering, and Medicine, Greg Downey, Rima Apple, and Stephen Vaughn, eds., University of Wisconsin Press, 2013.
McDowell, Kate. "Which Truth, What Fiction? Librarians' Book Recommendations for Children, 1876-1890" in Education and the Culture of Print in Modern America, Adam R. Nelson and John L. Rudolph eds., University of Wisconsin Press, 2010, 15-35.
McDowell, Kate. "Hidden in Plain Sight: Storytelling Epistemology and Envisioning Young Adults. For Transforming Young Adult Services, second edition, ed. Anthony Bernier, 2018 (in press).

Journal articles:
McDowell, Kate. "Tell Me a Story: Why advancement professionals need to listen for stories," Currents Magazine (Council for Advancement and Support of Education), September/October 2018 (in press).
McDowell, Kate. "Paradoxes of Storytelling in Librarianship." Journal of New Librarianship (2018) p. 32-37 (10.21173/newlibs/4/7)
McDowell, Kate and Elizabeth McGreal Cook. "Using 'storytelling thinking' for advancement." Journal of Education Advancement and Marketing 1, no. 4 (Spring 2017).
McDowell, Kate. "Open Wide the Doors: The Children's Room as Place in Public Libraries, 1876-1925." Library Trends 62, no. 3 (Winter 2014): 519-529.
McDowell, Kate. "Children's Voices in Librarians' Words, 1890-1930." Libraries and the Cultural Record 46, no. 1 (2011): 73-101.
McDowell, Kate. "Toward a History of Children as Readers, 1890-1930." Book History 12 (2009): 240-265. (invited)
McDowell, Kate. "Surveying the Field: The Research Model of Women in Librarianship, 1882-1898." Library Quarterly 79, no. 3 (July 2009): 279-300. (invited)
Presentations
Data Storytelling: Structures and Strategies. Sponsored by Library UX Chicago. May 4, 2018.
Storytelling, Data, and Listening, or Telling the Story of Your Organization. Corporate Showcase, sponsored by School of Information Sciences. April 24, 2018.
Storytelling Your Career workshop for graduate students at the University of Illinois at Urbana Champaign, sponsored by the Graduate College, University of Illinois, March 2, 2018.
Storytelling Paradoxes: Reevaluating library wisdom for effective organizational storytelling. iSchool Research Showcase, November 8, 2017.
Storytelling Your Career workshop for James Scholars, College of Agricultural, Consumer, and Environmental Sciences, October 24, 2017.
Storytelling Your Career workshop series for the MBA, College of Business, Business Instructional Facility, September 1, 2017 and September 8, 2017.
"Storytelling for Advancement" Leading Forward program, Vice Chancellor for Institutional Advancement, August 27, 2017.
"Storytelling Thinking," Research Park, EnterpriseWorks Atrium, May 30, 2017.
"Storytelling Thinking," Pecha Kucha Volume 23, Champaign Urbana Design Organization (CUDO), Virginia Theater, February 11, 2017.
"Exploring the App Gap," 8th International Symposium on Library Services for Children and Young Adults, National Library of Korea, Seoul, South Korea.
Completed Research Projects