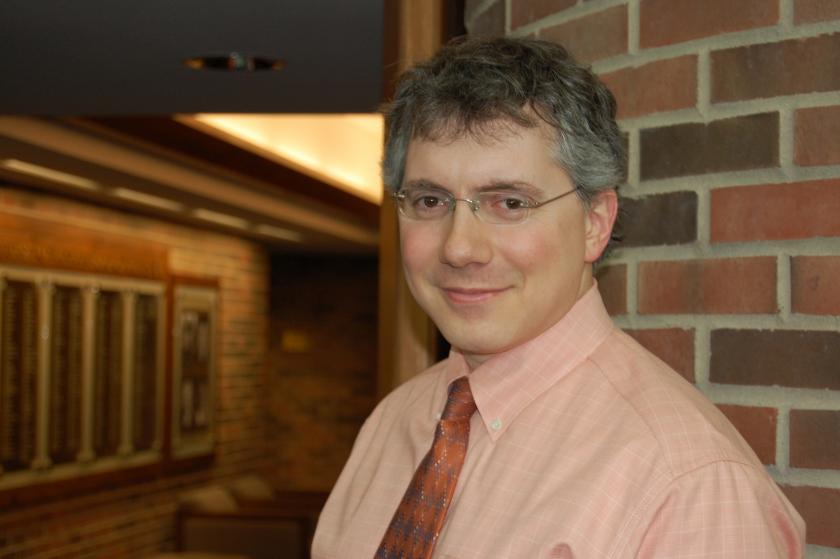 Jack Bernard, associate general counsel with the University of Michigan's Office of the Vice President and General Counsel, will deliver the Spring 2015 Windsor Lecture at 4:00 p.m. on April 28 in GSLIS Room 126. His lecture is titled, "Yes, Virginia, You Can Digitize Millions of Books: Copyright, HathiTrust, and the Legacy of Libraries." A reception will be held in the GSLIS east foyer immediately following the lecture. Bernard also will present a lunch lecture, "Imitation, Flattery, and Getting Nowhere: A Look at the Blurred Lines at the Intersection of Who's Copying Whom."
Lecture Abstract:
How is it that libraries and companies, such as Google Inc., can digitize and use millions of copyrighted works without the permission of the copyright holders? It turns out that copyright law is not what you have been led to believe. In the face of the myths of copyright law, a group of intrepid libraries—including the University of Illinois—came together to exercise their rights and to establish a mission-based legacy through HathiTrust. Come find out how one conversation led to the most salient copyright litigation in higher education history.
Speaker Biography:
Jack Bernard is associate general counsel with the University of Michigan's Office of the Vice President and General Counsel, where he has worked for over sixteen years. His primary areas of practice include intellectual property, First Amendment, academic freedom, library law, student rights, privacy, security, computing and cyberlaw, media rights, and disability law. During the eleven years prior to this work, he clerked for a federal district court judge and had been an academic administrator and/or instructor at Macalester College, Saga Daigaku, and the University of Michigan. At the University of Michigan, he teaches at the Schools of Law, Information, and Education, as well as at the Ford School of Public Policy and, occasionally, the Ross School of Business. In 2009, he received the American Library Association's L. Ray Patterson Copyright Award as well as the First Decade award from the National Association of College and University Attorneys. Bernard earned his JD from the University of Michigan Law School and a master's degree in higher education from the University's School of Education. He studied neuroscience at Macalester College.
About the Windsor Lecture:
The Windsor Lecture honors the career of Phineas L. Windsor, who served as director of the University of Illinois Library and the Library School from 1909 to 1940. Gifts from alumni and friends established the Windsor Lecture fund when Dr. Windsor retired. Marian ('50 BA Science and Letters) and Arnold ('50 BS Architectural Studies) Thompson continue to generously support the ongoing lecture series. Marian is a Windsor granddaughter.
Location:
126 LIS and East Foyer