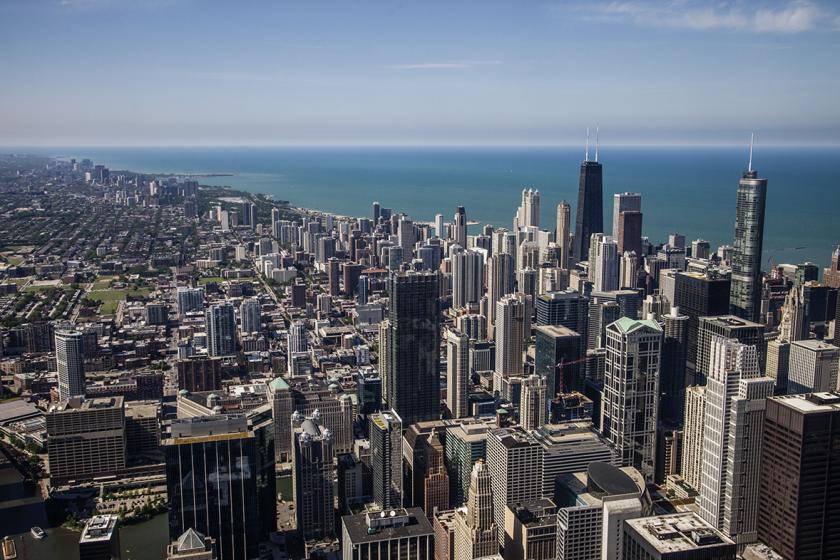 The American Library Association (ALA) will hold its 2017 Annual Conference and Exhibition in Chicago on June 22-27. The theme of the conference is "Transforming Our Libraries, Ourselves."
Visit with the iSchool at Booth #4742 in the Exhibit Hall from June 23-26. For a complimentary pass, contact the iSchool Advancement Office. Passes are offered to alumni, current students, prospective students, and their guests. Please note that this is an exhibits-only pass; it will not allow access to any of the workshops or conference sessions.
Alumni and students are invited to attend the Alumni Reception and LSAA Annual Meeting on Sunday, June 25, from 6:00-8:00 p.m. at Petterino's. The evening's program will include a special celebration of Professor Linda C. Smith's 40th year at the School of Information Sciences.

The School also will host a reception/happy hour for recent alumni on Saturday, June 24, from 4:30-6:30 p.m. at Harry Caray's Italian Steakhouse River North.
Please join iSchool faculty and staff at the following presentations and events:
Adjunct Lecturer Nicole Wedemeyer Miller will present "The Genealogy Reference Interview" at 8:00 a.m. on Friday, June 23, during the Reference and User Services Association (RUSA) Genealogy Preconference.
Recent graduates Flannery Crump and Abigail Falck (both MS '17) will present their poster, "How Do People Use Little Free Libraries?" as part of the Collections session at 10:30 a.m. on Saturday, June 24.
Spotlight on Kindred: A Graphic Novel Adaptation with adapter Damian Duffy and illustrator John Jennings will feature Adjunct Lecturer Damian Duffy (MS '08, PhD '16). It will take place at 11:30 a.m. on Saturday, June 24.
Assistant Professor Jana Diesner, PhD program director, and incoming doctoral student Lettycia Terrones will participate in Leaders Wanted: Doctoral Options Fair from 11:30 a.m. to 1:00 p.m. on Saturday, June 24, to showcase the iSchool's PhD program, the student experience, and funding opportunities to diverse and promising ALA conference attendees. The event is sponsored by the ALA Office for Diversity, Literacy and Outreach Services.
Linda C. Smith (MS '72), professor and associate dean for academic programs, will preside at Beta Phi Mu's Annual Business Meeting and Member Reception as the current president of Beta Phi Mu at 3:30 p.m. on Saturday, June 24.
Assistant Professor Nicole A. Cooke, MS/LIS program director, will be honored with the ALA Achievement in Library Diversity Research Award during the Diversity and Outreach Fair at 4:15 p.m. on Saturday, June 24. Cooke also will serve as a panelist for the program, "Our Voices: Strengthen Your Collection with Diverse Narratives," at 3:00 p.m. on Saturday, June 24, and as a speaker for the program, "Libraries Are Not Neutral Spaces: Social Justice Advocacy in Librarianship," at 8:30 a.m. on Sunday, June 25.
Associate Professor Terry Weech will be a speaker at the International Relations Round Table (IRRT) Chair's Program, "Acting for Humanity: The United Nations Sustainable Development Goals and Libraries," at 1:00 p.m. on Sunday, June 25.
Affiliated faculty member Lisa Hinchliffe (MS '94), professor/coordinator for information literacy services and instruction at the University Library and editor of Library Trends, will receive the inaugural Larry Romans Mentorship Award at the Stonewall Book Awards Program at 10:00 a.m. on Monday, June 26.