Professor Ted Underwood has authored a new book about recent discoveries in literary history and the changes that made those discoveries possible. His book, Distant Horizons: Digital Evidence and Literary Change, will be published by The University of Chicago Press Books in March and is available for pre-order.
In the book, Underwood shows how digital archives and statistical tools can deepen our understanding of issues that have always been central to humanistic inquiry. Large digital libraries like HathiTrust have made it possible for historians to survey hundreds of thousands of books across several centuries. Underwood explains how quantitative methods have become more flexible, "allowing us to grapple with slippery perspectival questions that wouldn't have been suited to numbers in the twentieth century."
Underwood's work reveals how literary genres (like fiction and poetry) have tended to specialize with the passage of time.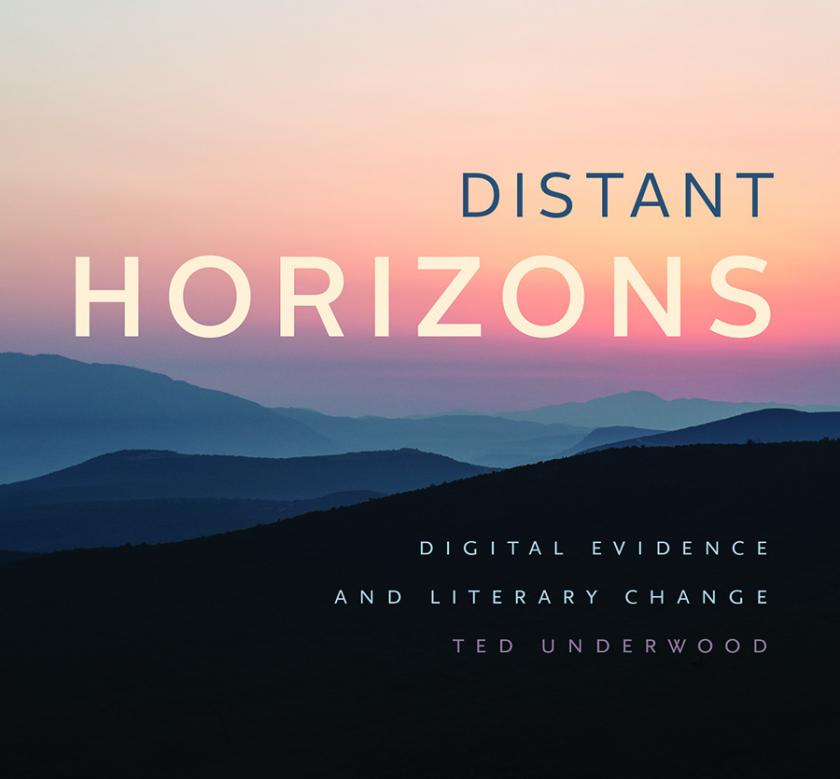 "Three hundred years ago, the language used in fiction was pretty similar to the language used in histories or biographies," he said. "But a gap gradually opened up between those genres. Today fiction tends to describe the world close-up and in slow motion; writers will spend a whole page describing what a character sees and smells walking down a street. Biographies rarely do that. But this wasn't a sudden revolution, brought about (say) by modernists in 1910. It was a very gradual shift, and we need numbers in order to trace the arc of change."
According to the publisher, Distant Horizons illustrates how digital methods can bring into focus the larger landscape of literary history and add to the beauty and complexity we value in literature.
Underwood is a professor in the iSchool and also holds an appointment with the Department of English in the College of Liberal Arts and Sciences. In addition to Distant Horizons, he has authored two other books about literary history, Why Literary Periods Mattered: Historical Contrast and the Prestige of English Studies (Stanford University Press, 2013) and The Work of the Sun: Literature, Science and Political Economy 1760-1860 (New York: Palgrave, 2005). His articles have appeared in PMLA, Representations, MLQ, and Cultural Analytics. Underwood earned his PhD in English from Cornell University.