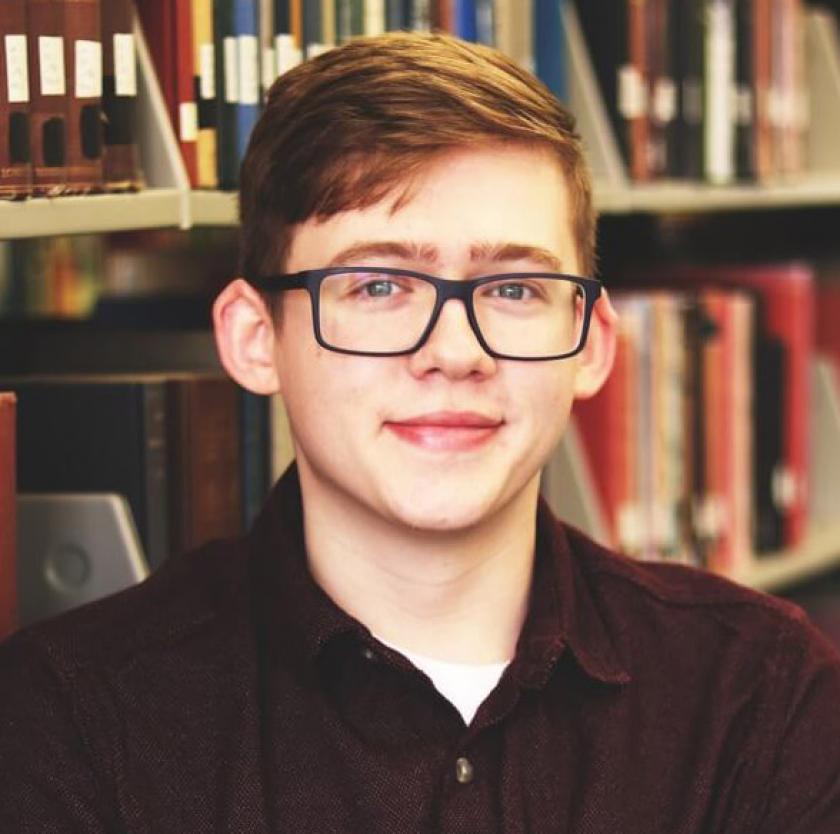 Receiving a scholarship from the iSchool provided an emotional boost as well as a financial one for Luke Gregerson, a student in the online MS/LIS program.
"My family has had a few very difficult and unforeseen changes during this tough year. Having extra funding has taken a good deal of financial hardship off my shoulders," he said. "Additionally, knowing that the funders of the Elizabeth Jeanne Brucker Scholarship believe that I deserve support has really helped me emotionally. The knowledge that there are genuine people willing to support others when they have the opportunity is truly motivational."
As an undergraduate majoring in English and music at Nebraska Wesleyan University, Gregerson worked at the University's Cochrane-Woods Library.
"While it started as an interesting work experience in a library (a setting I have always loved), I quickly felt at home with the environment around me," he said. "Helping serve my fellow students was incredibly rewarding as was working alongside many different, incredibly talented librarians, all of whom showed me how influential and important library science can be."
Gregerson is particularly interested in library reference services and library leadership. Outside of class, he is a member of the Omaha (NE) Symphonic Chorus and enjoys reading literature and writing poetry.
"After graduation, I hope to find a library reference position in any part of America that will let me serve in their community. Becoming a library director at some point in the future is also a goal that has developed during my time in the iSchool," Gregerson said.
Thank you to our alumni and friends who contribute to iSchool funds that support our students.