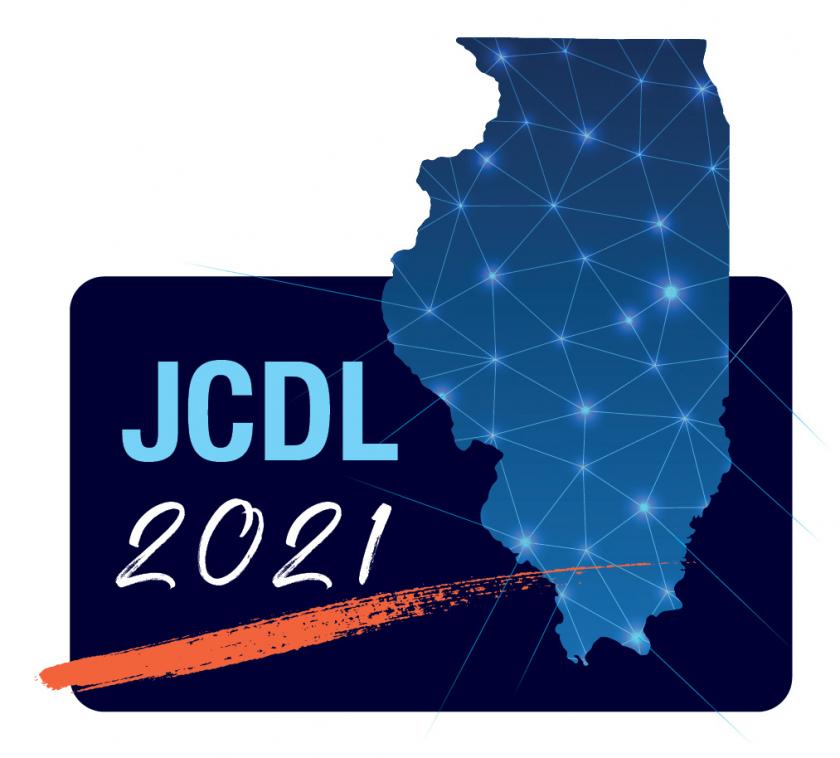 The iSchool at Illinois will host the 2021 ACM/IEEE Joint Conference on Digital Libraries (JCDL), which will be held virtually from September 27-30. JCDL is a major international forum focusing on digital libraries and associated technical, practical, and social issues. The conference will feature paper and poster presentations as well as a wide variety of tutorials and workshops offering hands-on experiences with different digital libraries and online archives.
Keynote speakers include iSchool alumna Safiya Noble (MS '09, PhD '12) and Professor Michael Twidale.
Noble is an associate professor of information studies and co-founder and co-director of the Center for Critical Internet Inquiry at the University of California, Los Angeles (UCLA). She is the author of a best-selling book on racist and sexist algorithmic bias in commercial search engines, Algorithms of Oppression: How Search Engines Reinforce Racism (NYU Press, 2018). Noble will deliver her keynote on September 28 at 12:00 p.m.
Twidale will give the keynote, "'Digital Library' is a Metaphor: What Happens When We Think About That?," on September 29 at 9:00 a.m. In his talk, he will discuss how the metaphors that digital library designers, developers, and researchers use can help them ask better questions. According to Twidale, "trying out different metaphors, playing around with them, and combining and tweaking them can provide different perspectives, reframings, design solutions, and maybe even reveal new research avenues."
Assistant Professor Jodi Schneider is co-organizing the workshop, Digital Infrastructures for Scholarly Content Objects (DISCO2021), which will be held on September 30 at 9:00 a.m. The workshop will cover topics such as reproducibility, semantic publishing, scholarly database curation, argumentation, and quality assurance.
The HathiTrust Research Center, a collaboration between the University of Illinois, Indiana University, and the HathiTrust and co-directed by Professor and Associate Dean for Research J. Stephen Downie, is hosting a tutorial on September 27 at 9:00 a.m. Digital Humanities Specialist Ryan Dubnicek and Visiting Research Programmer Deren Kudeki will lead the tutorial, Introduction to and Hands-On Use Cases with HathiTrust Research Center's Extracted Features 2.0 Dataset.
Poster presentations will include "Towards Transparent Data Cleaning: The DataCleaning Model Explorer (DCM/X)" by PhD student Nikolaus Parulian and Bertram Ludäscher, professor and director of the Center for Informatics Research in Science and Scholarship; and "Evaluating BERT's Encoding of Intrinsic Semantic Features of OCR'd Digital Library Collections," by doctoral candidate Ming Jiang, PhD student Yuerong Hu, Dubnicek, HTRC Associate Director for Research Support Services Glen Worthey, Professor Ted Underwood, and Downie. The poster session will be held on September 29 at 6:45 p.m.
Downie is the general chair of JCDL 2021 and Research Development Coordinator Alaine Martaus is the treasurer and chair of the organizing committee.