Jodi Schneider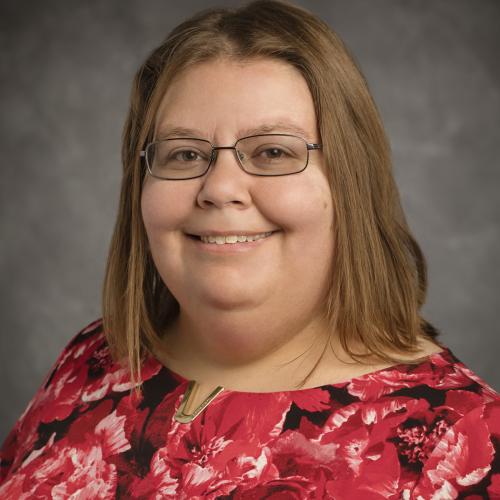 Associate Professor
PhD, Informatics, National University of Ireland, Galway
Room 334, 501 E. Daniel St.
Other professional appointments
Faculty Affiliate, Beckman Institute
Faculty Affiliate, Health Care Engineering Systems Center
Faculty Affiliate, European Union Center
UIC School of Psychiatry (Clinical Assistant Professor, 0% appointment)
Faculty Affiliate, Informatics
Faculty Affiliate, Center for Health Informatics
Faculty Affiliate, Cline Center for Advanced Social Research

Research focus
Controversies in science; science of science; argumentation and evidence; knowledge translation; information quality; evidence synthesis; knowledge organization; biomedical informatics; linked data (ontologies, knowledge graphs, metadata, Semantic Web)
Honors and Awards
NSF CAREER Award
IMLS Early Career Award
Senior Member, Association of Computing Machinery
Associate, Center for Advanced Study, University of Illinois at Urbana Champaign, 2023-2024
OpEd Project Public Voices Fellow, University of Illinois at Urbana Champaign, 2023-2024
Best short paper, iConference 2022
List of Teachers Ranked as Excellent by Their Students, Fall 2020 & Spring 2023
Fellow, Research participation program, U.S. National Library of Medicine, Summer 2016
Marie Curie Fellow, ERCIM Alain Bensoussan Career Development Enhancer, 2013–2015
A. R. Zipf Fellow, Council on Library and Information Resources, 2012
Biography
Jodi Schneider is an associate professor of information sciences at the University of Illinois Urbana-Champaign, where she directs the Information Quality Lab. She studies the science of science through the lens of arguments, evidence, and persuasion. Her long-term research agenda analyzes controversies applying science to public policy; how knowledge brokers influence citizens; and whether controversies are sustained by citizens' disparate interpretations of scientific evidence and its quality. She holds affiliate appointments in the Beckman Institute, Health Care Engineering Systems Center, European Union Center, Informatics, Center for Health Informatics, and Cline Center for Advanced Social Research. She also has external affiliations with the University of Illinois Chicago School of Medicine Department of Psychiatry and the University of Pittsburgh School of Medicine Department of Biomedical Informatics. Her work has been funded by the Alfred P. Sloan Foundation, the European Commission, IMLS, NIH, ORI, Science Foundation Ireland, and an NSF CAREER award.
Schneider completed her PhD in informatics at the National University of Ireland, Galway ("Enabling reuse of arguments and opinions from online social disputes") and has degrees in library and information science (M.S. UIUC), mathematics (M.A. UT-Austin), and liberal arts (B.A., Great Books, St. John's College). She has worked as an actuarial analyst for a Fortune 500 insurance company, as the gift buyer for a small independent bookstore, and in several positions at college and university libraries. She has also held research positions across the U.S. as well as in Ireland, England, France, and Chile.
Office hours
After class and by appointment via Zoom
Publications & Papers
For a complete list of publications, please visit Jodi Schneider's Illinois Experts web page or Google Scholar profile.
Jodi Schneider, Jou Lee, Heng Zheng, Malik Salami. Assessing the agreement in retraction indexing across 4 multidisciplinary sources: Crossref, Retraction Watch, Scopus, and Web of Science. (2023). 27th International Conference on Science, Technology and Innovation Indicators (STI 2023), Leiden and online, September. https://doi.org/10.55835/6441e5cae04dbe5586d06a5f
Jodi Schneider, Nathan D. Woods, Randi Proescholdt, and The RISRS Team. Reducing the Inadvertent Spread of Retracted Science: Recommendations from the RISRS Report. (2022). Research Integrity & Peer Review. 7, 6. https://doi.org/10.1186/s41073-022-00125-x
Tzu-Kun Hsiao and Jodi Schneider. Continued use of retracted papers: temporal trends in citations and (lack of) awareness of retractions shown in citation contexts in biomedicine. (2021). Quantitative Science Studies. 2(4):1144–1169. https://doi.org/10.1162/qss_a_00155
Jodi Schneider, Di Ye, Alison M. Hill, Ashley S. Whitehorn. Continued post-retraction citation of a fraudulent clinical trial report, eleven years after it was retracted for falsifying data. (2020). Scientometrics. 125(3):2877-2913. https://doi.org/10.1007/s11192-020-03631-1
Yuanxi Fu and Jodi Schneider. Towards knowledge maintenance in scholarly digital libraries with the keystone framework. (2020). Proceedings of the ACM/IEEE Joint Conference on Digital Libraries (JCDL), Virtual, August. https://doi.org/10.1145/3383583.3398514
Amy J. Grizzle, John Horn, Carol Collins, Jodi Schneider, Daniel C. Malone, Britney Stottlemyer, and Richard D. Boyce. (2019). Identifying common methods used by drug interaction experts for finding evidence about potential drug-drug interactions: Web-based surveys. Journal of Medical Internet Research. 21(1):e11182. https://doi.org/10.2196/11182
Manfred Stede and Jodi Schneider. Argumentation Mining. (2018). Edited by Graeme Hirst. Synthesis Lectures on Human Language Technologies (Williston, VT: Morgan & Claypool Publishers). https://doi.org/10.2200/S00883ED1V01Y201811HLT040
Sally Jackson and Jodi Schneider. Cochrane review as a 'warranting device' for reasoning about health. (2018). Argumentation. 32(2): 241-272. https://doi.org/10.1007/s10503-017-9440-z
Jodi Schneider, Tudor Groza, and Alexandre Passant. (2013). A review of argumentation for the social semantic web. Semantic Web Journal – Interoperability, Usability, Applicability. 4(2): 159–218. https://doi.org/10.3233/SW-2012-0073
Jodi Schneider, Krystian Samp, Alexandre Passant, and Stefan Decker. Arguments about deletion: Guiding new Wikipedians in making good arguments. (2013). Proceedings of Computer Supported Cooperative Work and Social Computing (CSCW). San Antonio, Texas, February. https://doi.org/10.1145/2441776.2441897
Thomas Baker, Emmanuelle Bermès, Karen Coyle, Gordon Dunsire, Antoine Isaac, Peter Murray, Michael Panzer, Jodi Schneider, Ross Singer, Ed Summers, William Waites, Jeff Young, and Marcia Zeng. (October 2011.) "W3C Library Linked Data Incubator Group final report." https://www.w3.org/2005/Incubator/lld/XGR-lld-20111025/
Presentations
"Is it possible to have a career as a meta-researcher?" Invited talk, The Association for Interdisciplinary Meta-research and Open Science Webinar. Panelists Carl Bergstrom, Jennifer Byrne, James Heathers, Jodi Schneider, Online, June 6, 2022
"Continued citation of bad science and what we can do about it," Invited talk, Universidad de Especialidades Espíritu Santo (UEES), Ecuador, September 29, 2021
"Argumentation mining." Swiss Ph.D. School on Language and Cognition "Linguistic and corpus perspectives on argumentative discourse," Invited lecture series, Fribourg, Switzerland, September 2 and 3, 2019
"Problematic Citations: Detecting problematic citation patterns with the Open Citations Corpus." Workshop on Open Citations, Bologna, Italy, September 3, 2018.
Jodi Schneider, Graciela Rosemblat, Shabnam Tafreshi and Halil Kilicoglu, "Rhetorical moves and audience considerations in the discussion sections of Randomized Controlled Trials of health interventions" [Conference Panel Presentation], 2nd European Conference on Argumentation: Argumentation and Inference, Fribourg, Switzerland, June 22, 2017.
Jodi Schneider, Viewing universities as landscapes of scholarship, keynote, VIVO2017 Conference, New York, NY, August 4, 2017.
Jodi Schneider "Citation practices and the construction of scientific fact" European Conference on Argumentation preconference: status, relevance, and authority of facts, Fribourg, Switzerland. June 19, 2017.
Jodi Schneider "What WikiCite can learn from biomedical citation networks" WikiCite 2017, Vienna, Austria, May 23, 2017.
Jodi Schneider and Richard Boyce "Acquiring and representing drug-drug interaction knowledge and evidence", RWTH Aachen Fachgruppe Informatik - Knowledge-based Systems Group, Aachen, Germany, April 25, 2016.
Jodi Schneider "Packaging ideas: nanopublications in the humanities", Europeana, The Hague, Netherlands, April 21, 2015.
* = student supervised by Jodi