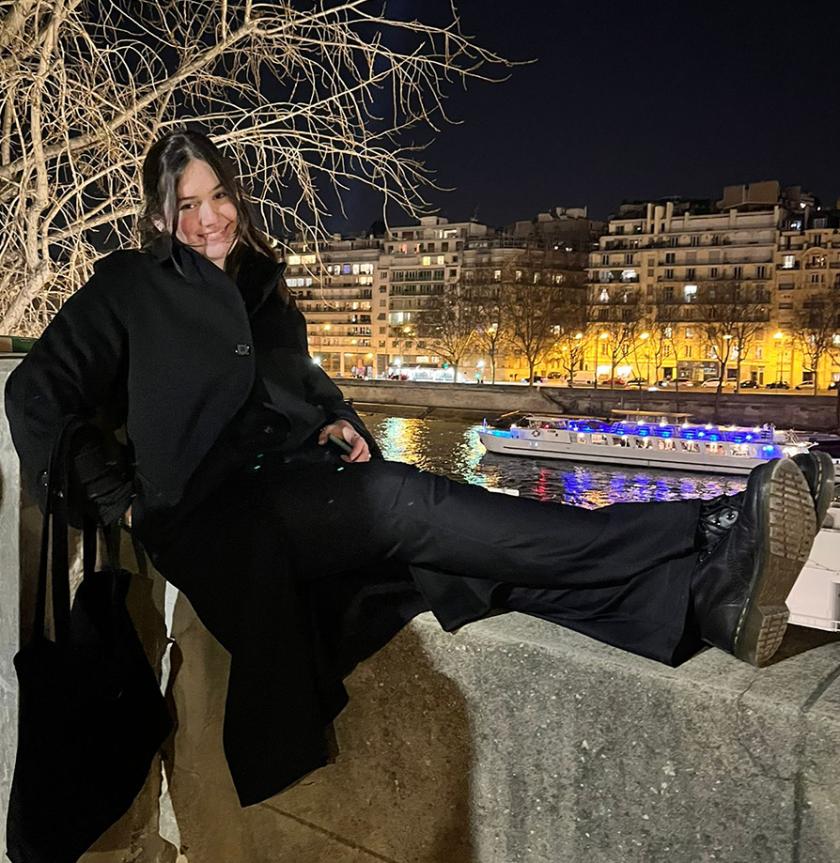 BSIS student Moira Duffy discusses her study abroad in Paris this past spring, an experience that she "wouldn't trade for anything."
Why did you decide to study abroad?
I have known that I wanted to study abroad since high school; I have always been interested in travel and photography and knew I wanted to make that a reality. Study abroad, in particular, was a priority for me, because I liked the idea of settling into a place semi-permanently and being immersed academically and socially as opposed to the short-term nature of travel. In addition, an ideal program immerses students in different cultures and contexts in a way that facilitates respect and involvement between students and local communities, which is something that appeals to me.
Where did you study, and how long was your program?
During the Spring 2022 semester, I was in Paris, France, as an information sciences and French student. I arrived in Paris on January 22, and the program finished on May 7.
Tell me about your experience.
I have been home from study abroad for a couple months now, and in hindsight, there was so much going on that I didn't often have time to reflect or analyze my life while I was there. There were aspects of study abroad I had been warned about that I didn't experience at all (culture shock and homesickness) and aspects I hadn't expected but were definitely present (heightened stress in everyday situations and managing anxiety). I wouldn't trade it for anything, though, and I have missed the city and people since my departure.
Would you recommend study abroad to other students, and if so, why?
Study abroad and the choice to participate is a personal decision that depends greatly on the place, time, people, and other factors. Your experience studying abroad will differ greatly from that of another student in a different country learning a different language in different housing. The best advice I could give is to research your destination and everything about it yet realize that nothing will really prepare you for actually being there. Study abroad feels like a sliver of college or life, but by the end of your time abroad, it feels like your life is attached to that place.
How has this experience benefited your academic and professional life?
My study abroad experience helped me to narrow my academic focus, and I got a better idea of where and how I wanted to work and also learned a lot about my work habits. Being around and sharing interests with people who were driven and organized was interesting, too, so the community aspect was essential for me. My program included a class that was dedicated to understanding Paris on a socioeconomic, political level. Some students were teaching assistants in French middle and high schools, some studied environmentalism in Paris, and others joined volunteer organizations and interviewed leaders. The study abroad experience is what you make of it, and if I could go back, I would make the same decision to study in France with the people I did.