Students from the iSchool and other majors who are interested in data science, information sciences, and information systems are welcome to join Psi Eta Mu, the School's official co-ed professional fraternity. Psi Eta Mu is currently holding its rush for the spring semester and plans to accept up to twenty new members. The fraternity offers professional events such as resume workshops, interview preparation, and company events, as well as social events such as movie nights, weekly study sessions, and celebrations.
The fraternity was founded during the pandemic by BSIS student Jasmine Yuan and Cayden Boyer (BSIS '22), after they realized the need for a professional organization for students in information sciences. Officially launched in 2021, Psi Eta Mu has grown to 60 active members.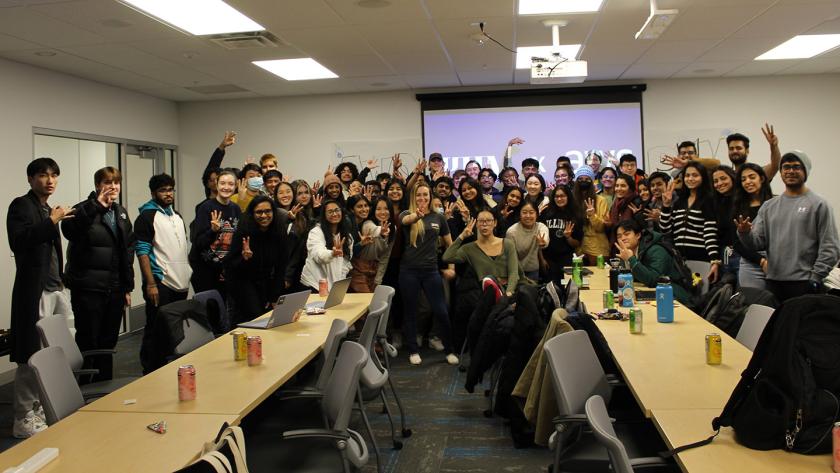 "Psi Eta Mu creates a safe space for all students to meet and work on their professional growth," said Yuan. "We have many internal resources and events that are only available to our members. Last semester, we partnered with Amazon Web Services to bring our members a two-day, hands-on workshop on their online platform. In addition, joining our fraternity is a great way for students to become friends with people both inside and outside of their classes."
For more information on Psi Eta Mu, visit the fraternity's website or follow them on Instagram or LinkedIn.