Ebubechukwu Uba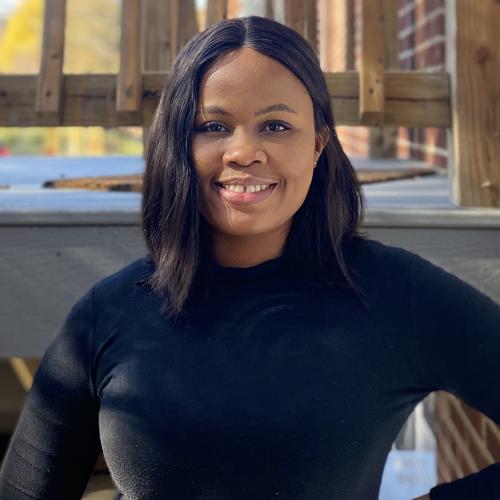 Doctoral Student
PhD, Information Sciences, Illinois (in progress)
B.LIS, Library and Information Science, University of Nigeria Nsukka
Research focus
My research interest includes digital information access and information literacy designs, using co-designing methods and community-based research practices, aimed at understanding policies, and bridging the digital divide in Minority communities in Nigeria, Africa, and the United States.
Courses currently teaching
Publications & Papers
Uba, E. E. & Nwamba, Nelly (2022). New Approaches to Rural Library Management in Nigeria: A Holistic Approach to Sustainable Development. IGI Global.
Okonkwo, E. A., Cocodia, B. & Uba, E. E. (2022). Listening to the unheard and unseen: information literacy perspectives of the rural bi/multilingual in Nigeria. Journal of Information Science.
Uba, E. E. & Okonkwo, E. A. (2021). Global Visibility through the Use of Institutional Repositories: The Struggles of Local Content Resources in Selected Nigerian Tertiary Institutions in South-East Geopolitical Zone. Library Philosophy and Practice (e-journal). https://digitalcommonsunledu/libphilprac/6342.
Uba, E. E. (2020). The Role of Library and Information Professionals in Creating a Smart learning Environment using Modern Technologies and Innovations considering the Uniqueness of Individuals in the COVID-19 era in Nigeria. Conference Paper presented on 9th November 2020 at the Nigerian Library Association Information Technology Section (NLA, IT) Virtual Conference.
Uba, E. E. & Okonkwo, E. A. (2019). Use of Digital Reference Service in Faculty of Law, University of Nigeria Enugu Campus. Published article in Nigerian Library Association, Bayelsa State, Gloryland Journal.