Meicen Sun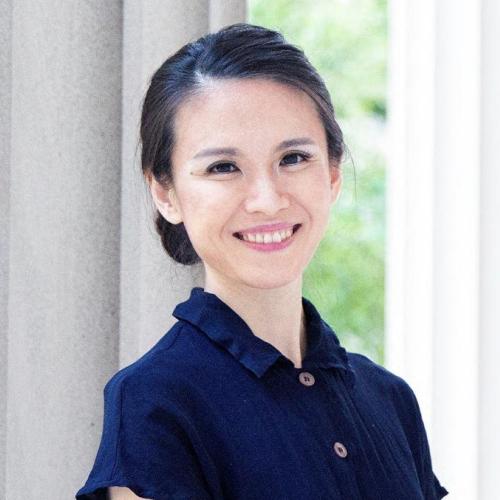 Assistant Professor
PhD, Political Science, Massachusetts Institute of Technology
Other professional appointments
Affiliated Faculty, MIT Initiative on the Digital Economy
Research focus
Information and technology policy; political economy of information; geopolitics of data; digital economy and trade.
Honors and Awards
First Prize in the 2023 Student Paper Contest, 51st Annual Research Conference on Communications, Information and Internet Policy (TPRC), for "A Double-Edged Bytesaber: Internet Control As A Production Subsidy And An Innovation Tax"
Commencement speaker for the graduating class of 2022-2023 at the 2023 MIT Commencement for the School of Humanities, Arts, and Social Sciences
Georgetown University Global Political Economy Project Predoctoral Fellowship
The Horowitz Foundation for Social Policy Grant
Smith Richardson Foundation World Politics and Statecraft Fellowship
MIT Internet Policy Research Initiative Technology, Economy & National Security Fellowship
Biography
Meicen Sun is an assistant professor in the School of Information Sciences at the University of Illinois Urbana-Champaign. Her research examines the political economy of information, the geopolitics of data, and information policy. Her writings have appeared in academic and policy outlets including Foreign Policy Analysis, Harvard Business Review, World Economic Forum, the Asian Development Bank Institute, and The Diplomat among others. She had previously conducted research at the Center for Strategic and International Studies and at the UN Regional Centre for Peace and Disarmament in Africa. Bilingual in English and Chinese, she has also written stories, plays, and music and staged many of her works -- in both languages -- in China, Singapore and the U.S. Sun served as a Fellow on the World Economic Forum's Global Future Council on China and is an Affiliated Faculty with the MIT Initiative on the Digital Economy. She holds an AB with honors from Princeton University, an AM with a Certificate in Law from the University of Pennsylvania, and a PhD from the Massachusetts Institute of Technology followed by a postdoctoral fellowship at Stanford University.