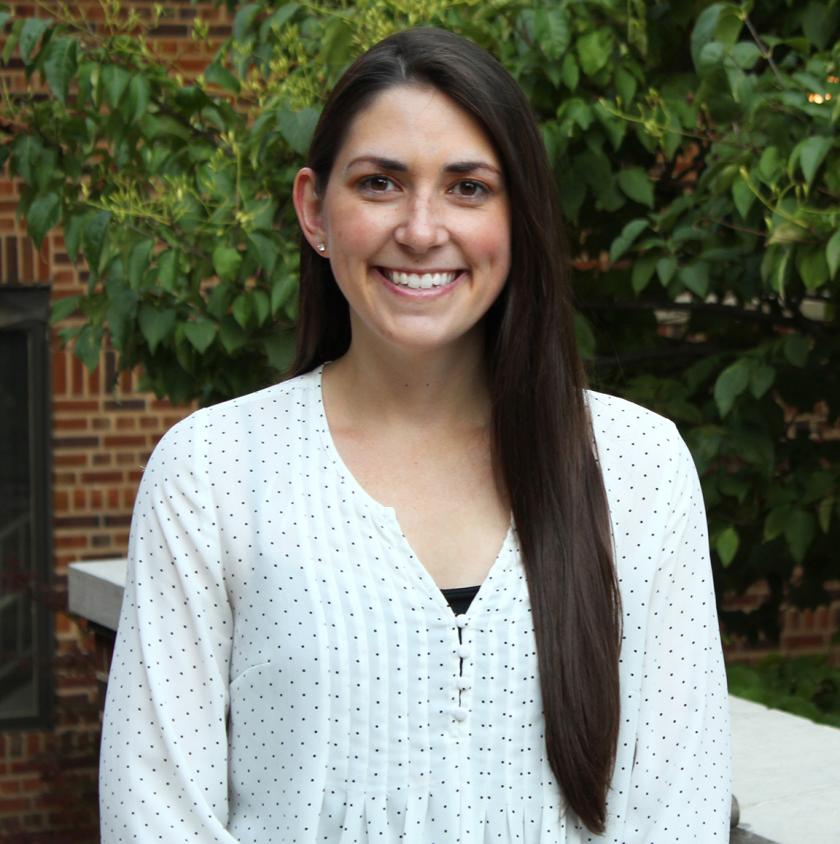 A travel grant provided by the iSchool will allow MS/LIS student Morgan Sherlock to present her research with Laurel Post (MS '19) and Affiliate Professor Lisa Janicke Hinchliffe (MS '94) at the Charleston Conference without the extra financial stress. In the paper they will be presenting, "Behind the Gate: Early Career Researchers' Motivations for Using ResearchGate," the coauthors examine the motivations behind why early career researchers use the academic social network site ResearchGate and how publishers and librarians can use these findings to better understand and support their user communities.
"This travel grant is key to jump-starting my career in librarianship, and this conference will provide an opportunity to meet leaders in the LIS field, bring back industry takeaways, and share my research," Sherlock said.
Sherlock was a double major in English and psychology at the University of Illinois. She worked in digital marketing in Chicago for a while, which piqued her interest in how people analyze and organize data. However, it was her volunteer work at the Newberry Library that sealed her decision to return to Illinois for a master's degree in library and information science.
According to Sherlock, the most valuable part of her Illinois experience has been the opportunity to get hands-on work experience at one of the best library systems in the country. She is currently employed at both the Undergraduate Library and the Illinois Early Intervention Clearinghouse, which is operated by the Early Childhood Collective at the University.
After graduation, Sherlock hopes to work in "either a public or academic space—anything that involves engagement, outreach, people . . . and of course some good books!"
Thank you to our alumni and friends who contribute to iSchool funds like the Goggin Fund that support conference travel and much more.