Morgan Lundy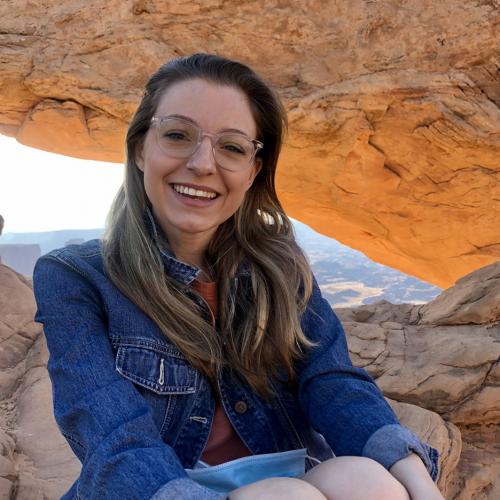 Doctoral Student
PhD, Information Sciences, Illinois (in progress)
MA, English Literature, University of South Carolina
MLIS, Library and Information Science, University of South Carolina
BA, English Literature, University of South Carolina
Research focus
I am interested in the blurry lines between fiction and information—and how we can use quantitative digital humanities methods like text analysis to better understand traditional media and social media content at scale. I am also interested in then leveraging text-based technology to promote more positive online social interactions. I am particularly interested in how text mining research and human-centered design considerations can benefit queer youth and disabled communities.
Honors and Awards
Fulbright English Teaching Assistantship, Malaysia, 2017
Digital Humanities Fellowship, University of South Carolina, 2019
Publications & Papers
Karami, A., Lundy, M., Webb, F., & Dwivedi, Y. K. (2020). Twitter and research: a systematic literature review through text mining. IEEE Access, 8, 67698-67717.

Presentations
Text Mining Contemporary Popular Fiction: Natural Language Processing-Derived Themes Across Over 1,000 New York Times Bestsellers and Genre Fiction Novels. Thesis Defense. (2020)
Disciplinary Difference: Investigating Text Mining Approaches in Digital Humanities and Information Science. Panelist, Modern Language Association National Convention. (2020).
Community Engagement and Mutual Scholarly Production: New Horizons for Digital Humanities as Activism. Panelist, Modern Language Association National Convention. (2020).
Others and Othering in Children's Literature. Panelist, Southwest Popular/American Culture Association Conference (2019).
Motherly Girls: Babysitting, the Gendered Construction of Home and the Return of Depression-Era Conservative Myth-Making in Carol Ryrie Brink's Baby Island. Panelist, Children's Literature Association International Conference (2019).
Cross-Dressing Onstage: Gender Subversion and Tragic Reassertion in Shakespeare's Othello. Roundtable, Northeastern Modern Language Association Conference (2019).
The Net[work] That Shall Enmesh Them All: Distant Reading, Social Network Theory, Semantic and Computational Approaches to Shakespeare's Othello. South Atlantic Modern Language Association Conference (2018).