Pursue a high-tech, human-focused career
In today's technology-centered job market, there is a high demand for information professionals. Our undergraduate degrees prepare students for careers in a variety of job settings, managing and analyzing information to help people achieve their goals and objectives.
Our programs provide students with an outstanding education combined with opportunities for real-world experience. Our dedicated advisors will work with you individually to design a program that meets your professional goals. You also will benefit from the expertise of our career services team, who provide strategies and tools for a successful job search.
The iSchool and University of Illinois are known for innovative teaching and research that address global challenges and improve human lives. As an iSchool student, you'll learn from the best faculty, engage with the brightest students, and have opportunities for meaningful experiences both inside and outside of the classroom.
Connect with a current student!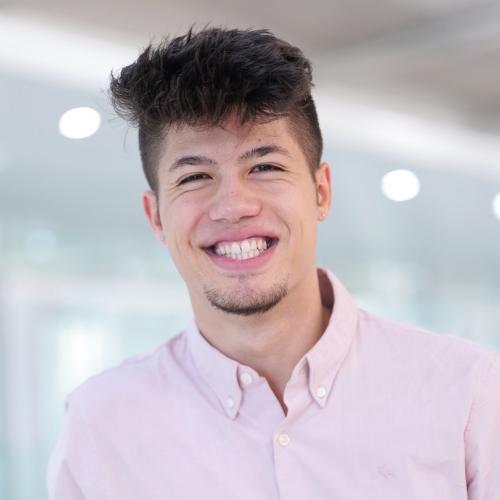 The IS major provides the building blocks to develop the social, analytical, and technical skills needed to bring both people and data together. Emphasizing the human aspect of technology, this major is an opportunity for me to not only engage with people through technology but to be a connection that brings the world together.

Luke Emano,

current BSIS student
BS in Information Sciences
Our curriculum emphasizes the human perspective, social context, and policy implications of information in society. It includes several pathways to help guide your studies, covering areas from data analytics and science to galleries, libraries, archives, and museums. The program provides a competitive edge by teaching students how to:
Design information systems and services
Organize, manage, and evaluate information for diverse users
Interpret and use data for real-world application and collaboration
BS in Information Sciences + Data Science
Our cross-campus, interdisciplinary curriculum combining information sciences, statistics, computer science, and math provides a solid foundation in data science and the skills to work in diverse occupations. You will learn how to manage and analyze data to help businesses and organizations make important decisions. Among the many skills gained through our program, you will:
Demonstrate proficiency with statistical and computational analysis of data
Create informative and accurate visualizations of data
Build and evaluate data-based models
Connect with a current student
No matter where you are in your college search process, we invite you to connect with a current undergraduate. Have questions about the classroom experience or campus community? These students provide an inside look to life in the iSchool at Illinois.
Follow these steps to start a conversation with an iSchool ambassador:
Select an ambassador.
Select "Create Your Account."
Complete your short profile.
Adjust your communication preferences under "Settings."
Ambassadors answer questions as soon as they can, depending on their schedule. If your question is submitted outside of business hours, a response may wait until the next business day.
While iSchool ambassadors can answer general questions about the admission process, specific questions about your application should be directed to bsis-admissions@illinois.edu.
Outstanding student support
When you join the iSchool, you will receive a high level of support to ensure your academic success. Our Student Affairs team is dedicated to making your experience the best it can possibly be by offering assistance such as one-on-one advising, tutoring services through our Academic Support Center, and specialized video resources for you to access at any time. This support continues when the time comes for you to prepare for the job search. We you succeed, we do, too!
*Video captioning available upon request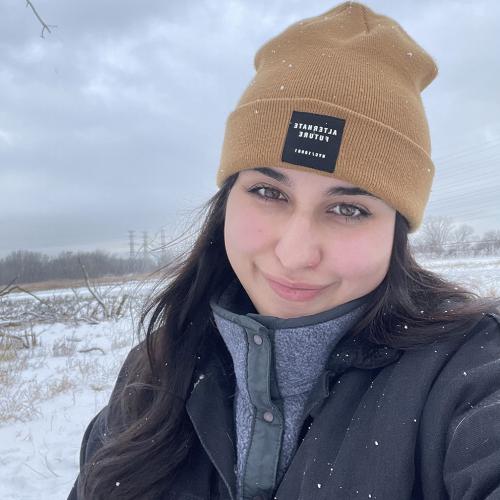 I am interested in majoring in Information Sciences because I am passionate about applying the human perspective to technology and data. I think that the Information Sciences major is tailored to what I am interested in: a human-based approach to information systems and services.

Miranda Garza,

current BSIS student