Zhixuan (Kyrie) Zhou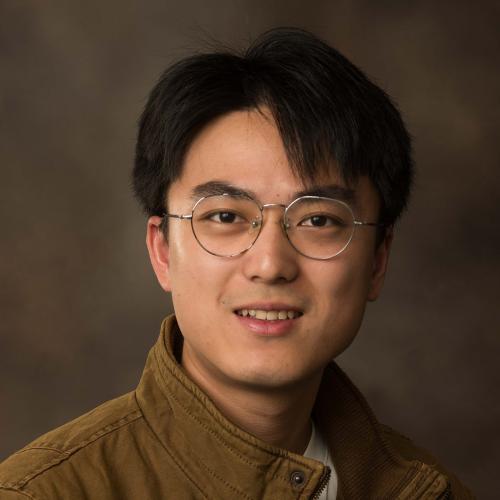 Doctoral Student
PhD, Information Sciences, Illinois (in progress)
BEng, Computer Science (with honors), Wuhan University
Research focus
My research interests are in human-computer interaction and usable security. I combine qualitative and quantitative methods to approach gender issues (e.g., stereotypes) and AI ethics issues (e.g., fake news). I also conduct ethnographic research to understand livestreaming and blockchain practices.
Honors and Awards
Best Paper Award, HICSS (2023)
Publications & Papers
Zhixuan Zhou, Bohui Shen, Franziska Zimmer, Chuanli Xia, and Xin Tong. More Than a Wife and a Mom: A Study of Mom Vlogging Practices in China. arXiv.
Zhixuan Zhou, Jiao Sun, Jiaxin Pei, Nanyun Peng, and Jinjun Xiong. A Moral- and Event-Centric Discovery of Gender Bias in Fairy Tales at A Large Scale. arXiv.
Tanusree Sharma, Zhixuan Zhou, Andrew Miller, and Yang Wang. Exploring Security Practices of Smart Contract Developers. arXiv.
Zhixin Shi, Zhixuan Zhou, Mengyi Wei, Abhinav Choudhry, and Xiang Chen. Arising Medical AI Ethics Challenges in the Post-Pandemic Era: A Narrative Review. In 25th International Conference on Human-Computer Interaction (HCI International).
Xiang Chen, Jiamu Xie, Zixin Wang, Bohui Shen, and Zhixuan Zhou. How We Express Ourselves Freely: Censorship, Self-censorship, and Anti-censorship on Chinese Social Media. In iConference.
Zhixuan Zhou*, Tanusree Sharma*, Yun Huang, and Yang Wang. "It's A Blessing and A Curse": Unpacking Creators' Practices with Non-Fungible Tokens (NFTs) and Their Communities. In Crypto Economics Security Conference (CESC).
Mengyi Wei and Zhixuan Zhou. AI Ethics Issues in Real World: Evidence from AI Incident Database. In 56th Hawaii International Conference on System Sciences (HICSS). (Best Paper Award, 11/678, 1.6%)
Zhixuan Zhou, Zixin Wang, and Franziska Zimmer. Anonymous Expression in an Online Community for Women in China. In 56th Hawaii International Conference on System Sciences (HICSS).
Zachary Kilhoffer, Zhixuan Zhou, Firmiana Wang, Fahad Tamton, Yun Huang, Pilyoung Kim, Tom Yeh, and Yang Wang. "How technical do you get? I'm an English teacher": Learning from High School Teachers about Teaching Cybersecurity and AI Ethics. In 44th IEEE Symposium on Security and Privacy (S&P).
Zhixuan Zhou and Bohui Shen. Toward Understanding the Use of Centralized Exchanges for Decentralized Cryptocurrency. In 13th International Conference on Applied Human Factors and Ergonomics (AHFE).
Zhixuan Zhou, Xianghua Ding, Xinru Tang, and Yunan Chen. "I Prefer an Everyday Style and Dislike Big Food Fighters": Integrating Foodshow into Everyday Life. In 55th Hawaii International Conference on System Sciences (HICSS).
Zhiguo Zhou, Huiyu Cai, and Zhixuan Zhou. An Analysis of Pedestrians' Behavior in Emergency Evacuation Using Cellular Automata Simulation. In 17th IEEE International Conference on Smart City (SmartCity).
Zhixuan Zhou, Huankang Guan, Meghana Moorthy Bhat, and Justin Hsu. Fake News Detection via NLP is Vulnerable to Adversarial Attacks. In 11th International Conference on Agents and Artificial Intelligence (ICAART). In 14th Women in Machine Learning Workshop (WiML) co-located with NeurIPS.